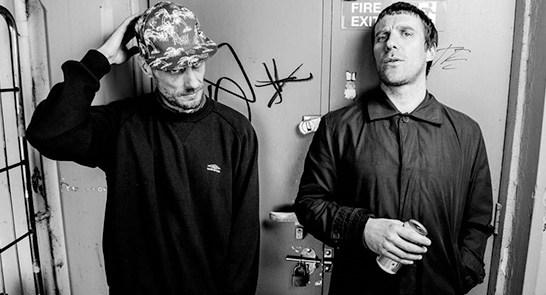 Infinity Social Club: Sleaford Mods
Infinity Social Club: Sleaford Mods (with support from Sketchy)
At Spacex, 45 Preston Street EX1 1DF
'Sleaford Mods deal in grotty, cheap, abrasive, two-bit punk ferocity' NME
Sleaford Mods play the first Infinity Social Club at Spacex. Sleaford Mods started out sometime during 2006 whilst Jason Williamson was living in Nottingham. Born out of part frustration and part accident, it quickly found its feet as an aggressive verbal onslaught on all that is contrived and connected to the day-to-day hammer of low paid employment and domestic situations arising from that trap. After a year of working ideas out in both the studio and in live performance around Nottingham, Williamson  moved south and took the cause to London for a couple of years, before returning to Nottingham in 2009. Soon after that he that he met Andrew Fearn and the Sleaford Mods became a duo.
'The filth and the fury are clad in righteous wit, and there isn't a weak track among the dozen here.' THE WIRE
Infinity Social Club is Spacex's new alliance for those interested in live music and performance.
VENUE: SPACEX