I, AmDram
Events Temporarily Postponed
Category
Book Now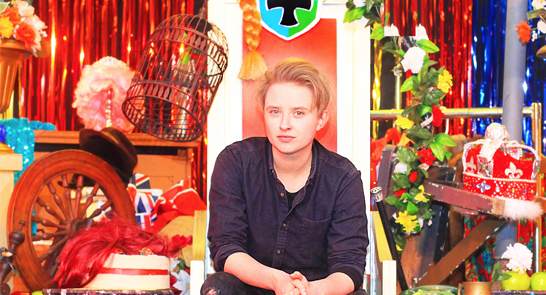 I, AmDram
EVENTS TEMPORARILY POSTPONED
In response to the developing coronavirus situation in the UK, Exeter Phoenix is currently closed to the public. This is a temporary measure and we reviewing this on a month-by-month basis. The vast majority of events will be rescheduled for later dates.
Please note that the team are working through rescheduling a very high volume of events, but please rest assured we will be in touch with all ticket holders in due course. Please bear with us during this time.
Unprecedented closures like this with no confirmed government support will be hugely damaging for charities like Exeter Phoenix and many other sectors. If you are in a position to consider making a donation HERE, we would be extremely grateful.
---
*Subject to a £1.50 ticketing system charge. We don't charge this to make a profit. Find out more >>
---
Hannah Maxwell
I, AmDram
---
Take advantage of our new early bird special! The first 10 tickets to this and other shows are just £5. The discount will be applied automatically at the last checkout screen, or call our box office on 01392 667080 to check availability.
---
TICKET OFFER – SAVE £6
Explore more of our theatre and performance programme, and enjoy money off your tickets! Save £6 when you book for three shows from our performance programme.
Book any three theatre or dance shows and your £6 discount will be applied automatically.
---
"89 years. 172 different productions. I am the first female member of my family to not appear in a Thalians show for a reason other than pregnancy."
Amateur dramatics. The hidden history of many a performance artist.
From four generations of leading ladies comes one queer Londoner, sharing a story of return and reconciliation – with her hometown, cultural inheritance and secret love of musical theatre. Step-ball-changing between suburb and city, I, AmDram minds the gap between the identities we assert and the worlds we leave.
---
Supported by Arts Council England. Developed through Starting Blocks at Camden People's Theatre. The artist is honoured to enjoy the support of the Welwyn Thalians Musical and Dramatic Society (est 1929).
Hannah Maxwell is a writer, performer, artist and podcaster. Her writing has appeared in the Guardian and the Scotsman. The playtext of I, AmDram was published by Oberon Books in May 2019. She collaborated with international lesbian performance company Split Britches as co-writer on Unexploded Ordnances (La Mama ETC, NY and Barbican Centre, 2018).
---
????? – 'A generation Z Caroline Aherne!'
TO DO LIST
???? – 'Joyful & perceptive'
THE SCOTSMAN
???? – 'A heartfelt and deeply moving tribute'
THE LIST
'I almost lost my goddamn mind laughing'
EXEUNT
'Very smart… engaging and layered.'
LYN GARDNER
'A rare and instant likability… startlingly witty'
A YOUNGER THEATRE
---
VENUE: EXETER PHOENIX, Studio 1