Hudson Taylor
Category
Other Information
SORRY, SOLD OUT!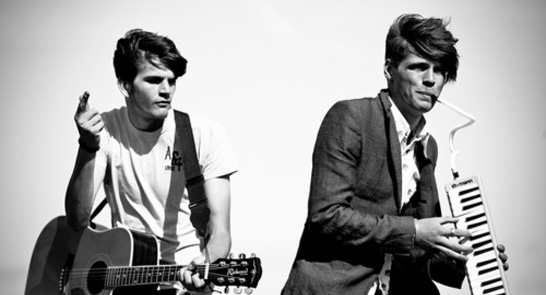 Hudson Taylor
*Please note that there is a £1.50 fee per transaction
Hudson Taylor
The Singing for Strangers Tour
Support from Southern
One afternoon last July, Hudson Taylor were asked to step in at the last minute to support Rolling Stones at Hyde Park when Tom Odell was taken ill. "Always be prepared. That's our motto, now," Harry Hudson-Taylor says. The sun-kissed afternoon's highlight came when the band strummed through "Weapons", the first track to be taken from their forthcoming debut LP out in the New Year. Produced by fellow Northern Ireland hit-maker Iain Archer (Snow Patrol, Jake Bugg). Having racked up over 20,000 EP sales to date and a growing-by-the-minute fanbase, it is set to be an album for the masses – topped deliciously by production from both Archer and the Grammy Award-winning Mike Einziger. New single 'Chasing Rubies' is out on 05 October.
Inspired and with the jangle of one of Whelan's in Dublin's legendary open mic folk nights ringing in their ears, native brothers Alfie and Harry Hudson-Taylor left the pub and set up a place to jam on the nearest stoop. It was there that Hudson Taylor was formed – an intimate, lovelorn folk-pop project. The band stayed put on the lonely Dublin street corner, busking for two or three years before hitting the open road as a fully-functioning touring band. They came home with a four strong debut EP, August 2012's Battles. With another two releases under their belts, the Cinematic Lifestyle EP at the tail end of 2012, and last year's Osea EP (their first release on Polydor), the pair spent a large chunk of the year on the road, supporting Jake Bugg and Kodaline along the way.
VENUE: EXETER PHOENIX AUDITORIUM