Howard Marks In Conversation With Barry Ashworth
Category
Book Now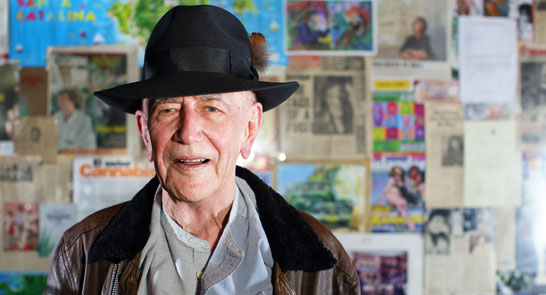 Howard Marks In Conversation With Barry Ashworth
*Please note that there is a £1.50 fee per transaction
Howard Marks In Conversation With Barry Ashworth
Described by the Daily Mail as 'the most sophisticated drugs baron of all time', Howard Marks has worked with the British Secret Service and has been connected with the Mafia, the IRA, MI6 and the CIA. Just over a year ago Howard Marks was diagnosed with bowel cancer which had spread to two other organs, he was given 10 months to live….. .
Here we are 3 months after his predicted passing and after nearly 30 sessions of chemotherapy combined with Cannabis Oil Treatment, which is being used more and more seriously for the treatment of cancer and other illness, and everything from apricot seeds to moths.
Howard has just released his latest book Mr Smiley: My Last Pill and Testament which went into the Book Charts at Number 7. One major part of Howard's treatment is to have a positive attitude which for him means getting back to work telling people his stories from his incredible life as a drug smuggler, a hunted man, inmate at a high security prison and then becoming a celebrity, a national treasure, with a film made about his life. Howard will be interviewed by his old friend and drinking partner the Dub Pistol's main man Barry Ashworth. Howard will be also showing one of his short films, taking a Question and Answer session and there will be a book signing by Howard at the end of the night.
VENUW: EXETER PHOENIX