This event has passed.
Howard Jones
Category
Book Now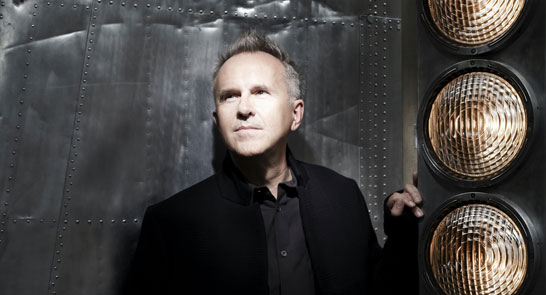 Howard Jones
*Please note that there is a £1.50 fee per transaction
** SOLD OUT **
Howard Jones
Supported by Elise Yuill
An intimate evening of songs and stories with Howard Jones
It was in 1983 that Howard Jones first burst upon the contemporary music scene with his very English songwriting, pioneering synthesizers and thought provoking lyrics. His single New Song was recently used in Breaking Bad and peaked at number 3 in the UK singles charts.
His first two albums, Humans Lib and Dream into Action, brought Howard a host of hits including Things Can Only Get Better, What is Love?, Pearl In The Shell, Like to Get To know You Well, Hide And Seek (performed at Live Aid), Look Mama and No One Is To Blame, which reached No.1 in the US. Howard has sold over 8 million albums across the globe and is one of a select group of British artists who have comprehensively 'broken America'.
Howard Jones solo shows are an intimate trip through Howard's 30 year music career. Many of his best known songs were composed on his favourite instrument; the piano. Howard shares behind the scenes stories and reveals the inspiration behind the songs in these rare acoustic shows.
Howard is supported by Elise Yuill, an artist supported by his Dtox Record label. Elise is a Devon based singer songwriter who is fast becoming a recognised name within the world of contemporary folk music. Elise, following successful shows in 2015 at Glastonbury festival will be performing songs from her debut album due for release in 2016.
VENUE: EXETER PHOENIX