Hobo Jones & the Junkyard Dogs
Category
Other Information
Standing
Book Now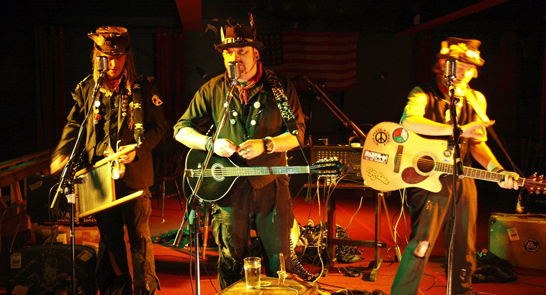 Hobo Jones & the Junkyard Dogs

Hobo Jones & the Junkyard Dogs plus Pyrates
Festival faves Hobo Jones and The Junkyard Dogs play wild acoustic versions of classic tunes interspersed with on-stage antics guaranteed to get you bouncing and laughing. Tramp-rock at its finest, irreverent, cheeky and ferociously funny!

Pyrates
Pyrates play sea shanties with attitude, which always turns into a sing-along, amidst a veritable Arh-mageddon of naughty nautical chants 'n' cheers.
In aid of Phonic FM.
VENUE: EXETER PHOENIX AUDITORIUM