This event has passed.
Hidden Figures (PG)
Thu 01 Jan 1970 - Thu 01 Jan 1970
Category
Book Now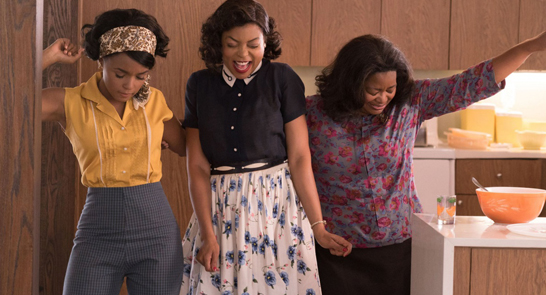 Hidden Figures (PG)
*A note on transaction fees
A small £1.50 fee is added to each transaction. This covers the cost of getting your tickets booked, that's everything from the booking software to card charges. We don't charge this to make a profit.
Hidden Figures (PG)
Dir. Theodore Melfi
USA, 127 mins, 2016

Showing Times:
Fri 24 Mar: 2.30pm, 6.30pm
Sat 25 Mar: 6.30pm
Mon 27 Mar: 7.30pm
Thu 30 Mar: 7.30pm
Hidden Figures is the incredible untold story of three brilliant African-American women who crossed all gender and race lines working to work at NASA as the brains behind one of the greatest operations in history.
The visionary trio to inspired generations to dream big as they worked on the launch of astronaut John Glenn into orbit, a stunning achievement that restored the nation's confidence and turned around the Space Race.
Venue: Studio 74, Exeter Phoenix