Heidi Talbot
'+ Emily Davies
Category
Book Now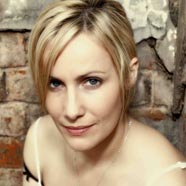 Heidi Talbot
*A note on transaction fees
A small £1.50 fee is added to each transaction. This covers the cost of getting your tickets booked, that's everything from the booking software to card charges. We don't charge this to make a profit.
Heidi Talbot
Plus support from Emily Davies
Following the release of Here We Go, 1, 2, 3, Heidi Talbot embarks on a UK & European Tour. Recipient of 2008's Indie Acoustic award and the multiple BBC Radio 2 Folk Award nominee, Heidi Talbot is exploring the idea of jumping, whether it's into new musical territories, new bands, new studio, new label, new family – new everything.
Heidi Talbot's fifth solo LP plays to the tune of quiet skips and giant leaps. It crosses the ages, jumps into the unknown, traverses oceans and musical styles – from folk, through Americana, to classic pop, and back again. The County Kildare singer-songwriter, who now resides in Scotland with her musical partner and husband John McCusker, is joined by a host of musicians and co-writers on the album, including Louis Abbott (Admiral Fallow), Duke Special, Adam Holmes and Boo Hewerdine.
'Simply vocal heaven'
SUNDAY TIMES
'Exquisite'
THE GUARDIAN
Venue: Exeter Phoenix, Voodoo Lounge