This event has passed.
Heart Of Fire
'+ Fire show
Category
Book Now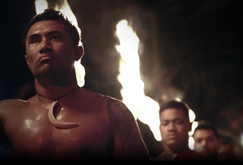 Heart Of Fire
*A note on transaction fees
A small £1.50 fee is added to each transaction. This covers the cost of getting your tickets booked, that's everything from the booking software to card charges. We don't charge this to make a profit.
Heart Of Fire
+ Fire show
Heart of Fire is a journey into the history of the Polynesian Fireknife also known as the Shiva Afi or tooth of death. Professional fire performer Neal Webb visited the World Fireknife Championships in Hawaii and got closer than he might like to the Polynesian warrior culture.
Neal is searching to understand the history of fire dancing within the Polynesian cultures but what he finds is so much deeper than just a dance.
The evening will also feature a fire show alongside the screening.



Venue: Studio 74, Exeter Phoenix