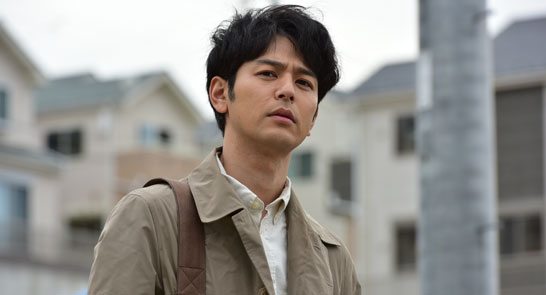 Gukoroku – Traces of Sin
*Subject to a £1 ticketing system charge. We don't charge this to make a profit. Find out more >>
Japan Touring Film Programme 2018
(Un)true Colours – Secrets and Lies in Japanese Cinema
Everybody has once told a lie or kept something hidden from others. Whether for good intentions or otherwise, it is a fundamental and intriguing aspect of human nature which has provided inspiration to countless storytellers and filmmakers.
With diverse cinematic voices, The Japan Foundation Touring Film Programme 2018 features some of the best examples of cinema from Japan and will look at how the country's filmmakers have been drawn to portraying the "(un)true" colours of human nature. The twists and turns of life portrayed in the programme are at times heart-rending, at other times hilarious, but always enthralling.
Gukoroku – Traces of Sin
Showing Times
Directed by Kei Ishikawa, 2016, 120 min, English Subtitles
Tanaka, an investigative reporter who grew up in a troubled family, is going through a tough time trying to support his younger sister Mitsuko (Hikari Mitsushima), recently arrested and held in prison. Meanwhile, he immerses himself into a story about a shocking murder of the 'perfect' family – a successful businessman, a beautiful wife and an adorable child – who were brutally massacred the year before, with the case going cold and remaining unsolved. Through interviewing their friends and acquaintances, stories of their true nature unfold and it becomes apparent that the family was not the ideal it appeared to be. In turn, the interviewees unveil their own hidden natures, revealing a disturbing portrait of social elitism.
Director Kei Ishikawa's first feature film and originally premiered at Venice Film Festival, Gukoroku is a crime mystery exploring the dark sides of social cliques and ruthlessness of human nature.
Venue: Studio 74, Exeter Phoenix