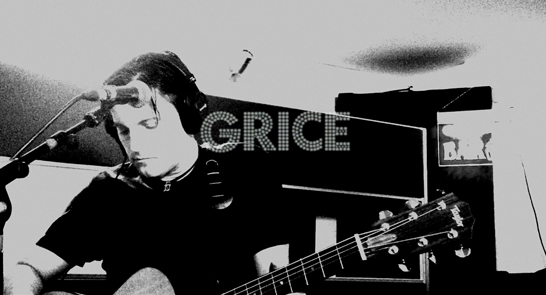 Grice
A note on transaction fees
A small £1.50 fee is added to each transaction. This covers the cost of getting your tickets booked, that's everything from the booking software to card charges. We don't charge this to make a profit.

Grice
The electro-acoustic musician and prolific singer-songwriter Grice will be performing a cocktail of electronica and atmospheric art rock and will be accompanied by special guest Italian avant-garde and freeform jazz trumpeter Luca Calabrese. The unique line up is completed by Duncan Chave (Eigenharp, programming), Fred Ehresmann (keys, grand piano) and Bellatrix (bass, double bass).
'Art Rock gem – there is much that is filmic and Zen here. When personality is required, Grice's voice has it.'
CLASSIC ROCK
'Music is art and this is one of the most beautiful, romantic, dramatic pieces of personally crafted song writing you will ever hear.'
RIVIERA FM
'Gripping and poignant'
THE MUSICIAN
Venue:
St Michael & All Angels Church, Mount Dinham, Exeter, EX4 4EB