GetMe 1st Birthday Bash
Category
Book Now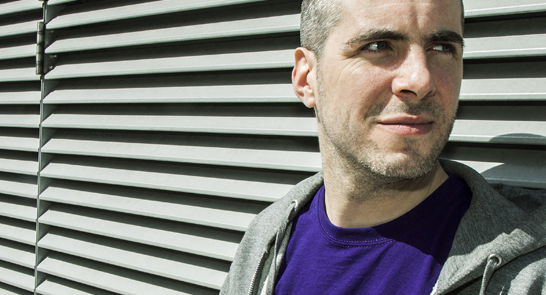 GetMe 1st Birthday Bash
Fred V & Grafix present the GetMe 1st Birthday Bash w/ Shy FX, Loefah & Plastician

After a great first year of intimate events at the Cellar Door in Exeter, GetMe. returns to the Phoenix for the first time since the sell out show featuring David Rodigan, London Elektricity, Mala and Rockwell.
Expect the same production levels, multi genre DJ talent and heavy weight support, spread across 3 rooms.
Shy FX
Shy FX is, without question, one of the original pioneers of the Jungle and Drum & Bass scenes; a true innovator for dance music across the globe. Shy's career has spanned almost twenty years, cementing his name in both the underground and mainstream folk-law. A true stalwart, Shy continues to maintain his legendary status, whilst staying true to his art form, and staying relevant and at the forefront of eclectic dance music.
Having released countless classics over the year on London Records, EMI, Warner and his previous label 'Ebony.' including the massive 90s anthems 'Original Nuttah' feat. UK Apache and 'Bambaataa', Shy has gone onto release over 350 releases including the chart smash 'Shake Your Body' (which reached No. 7 in the UK Charts), as well as 'Don't Wanna Know', 'Murderation', 'The Message', 'Everyday' and 'Feelings', and his `Diary Of A Digital Soundboy' album, to name but a few.
Shy has his own label, Digital Soundboy Recording Company, and his vision for the label is simple: "I wanted to set up a new platform for good music, not necessarily genre specific. A good label doesn't need to be about one artist or sound. For us its simply all about the music".
"One of the most important figures in British dance music full stop."
DJ MAG
"Shy FX is on fire right now!"
ZANE LOWE
Loefah
In recent years, the predominant tendency on UK dancefloors has been to defy genre, instead drawing for music with a common sense of adventure or experimentation. Loefah has been one of the key and most successful figures in that movement. Having started his career as one of early dubstep's pioneering producers and part of the Digital Mystikz collective, he became frustrated with the genre's limitations, so began playing and releasing (through his label Swamp81) tracks that stripped away all excess fat to leave only bass and itchy drum machine rhythms.
Loefah says of the Swamp81 aesthetic "It's almost like it was a back to basics sound – everything went back to the original traditions of electronic music. People are exploring the roots of dance music and putting a new twist on it, and through that, it's gone through different tempos and categories – house, techno and electro. It's been quite exploratory I think."
Fred V & Grafix
Fledgling stars Fred Vahrman and Josh Jackson a.k.a Fred V & Grafix signed to Hospital at the end of 2011 and have been making waves ever since with regular appearances on BBC Radio 1Xtra and mini mixes on Annie Mac's show. A pair of producers who have been working together for the past five years now and showing huge promise, the boys brought us an abundance of musical gems before they delivered their debut EP on Hospital in March 2013.
Strictly for 18s and over. ID may be required to enter.
VENUE: EXETER PHOENIX