Gemfest 2020
Events Temporarily Postponed
Category
Price
£10*
Time
11am - 4pm | 6pm - 1am
Book Now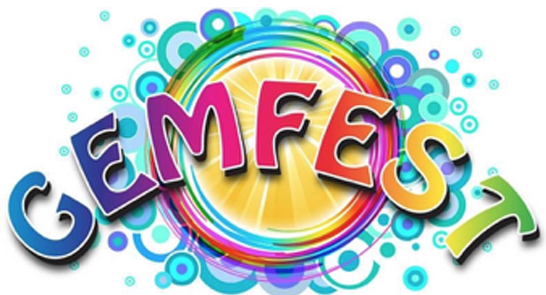 Gemfest 2020
*Subject to a £1.50 ticketing system charge. We don't charge this to make a profit. Find out more >>
EVENTS TEMPORARILY POSTPONED
In response to the developing coronavirus situation in the UK, Exeter Phoenix is currently closed to the public. This is a temporary measure and we reviewing this on a month-by-month basis. No events will be taking place during April – the vast majority of events will be rescheduled for later in the year. Please note that the team are working through rescheduling a very high volume of events, but please rest assured we will be in touch with all ticket holders in due course. Please bear with us during this time.
Unprecedented closures like this with no confirmed government support will be hugely damaging for charities like Exeter Phoenix and many other sectors. If you are in a position to consider making a donation HERE, we would be extremely grateful.
Gemfest 2020
---
11am – 4pm: Free Family event (free, all ages, not ticketed)
6pm – 1am: Live Music (Tickets £10)
---
Exeter's unique indoor music and performance festival returns. Back for its sixth year of festival fundraising, Gemfest will raise much-needed funds for The Brain Tumour Charity Trust and local hospice charity, Hospiscare.
Gemfest is a festival of two halves. The daytime (11am – 3pm) is a free, family-orientated event for children of all ages. There will be arts and crafts, workshops, sports, games, competitions, live music and lots more attractions. Music is provided by local youth musicians and singers, Teenagers for Hospiscare.
The evening event runs from 6pm until midnight and there will be an eclectic mix of live music over two stages, a silent disco and other entertainment will be available. All musicians are local and all generously volunteer their time to attend and perform at this event in aid of Hospiscare and The Brain Tumour Charity.
---
This year's Gemfest promises to be bigger and better than ever, returning to Exeter Phoenix to raise money to celebrate a very special tenth anniversary.
Gemma Wensley, a former pupil at Exeter College, has always been a live music fan and regularly attended festivals across the UK. In 2009, Gemma fell seriously ill with an inoperable brain tumour and was given the devastating news that her condition was terminal.
The first ever Gemfest took place in 2012; a surprise indoor festival organised by Gemma's friends to celebrate her 30th birthday, a milestone they feared she would never reach. The following months involved grueling treatment and a long emotional rollercoaster ride for Gemma and those close to her. Then miraculously, the tumour started to shrink and Gemma improved drastically.
2020 celebrates a very special tenth anniversary by marking ten years since Gemma's treatment started. To date, over £25,000 has been raised for Hospiscare and The Brain Tumour charity; the two charities that supported Gemma through her illness.
---
Gemma's family and friends cannot express how glad they are that Gemma is here to celebrate yet another miraculous milestone. Gemma has also returned to work as a general nurse at the Royal Devon & Exeter Hospital, something she never anticipated doing in the early days of her diagnosis.
Gemma's friend and fellow Gemfest organiser, Susan Luscombe, says: "We are so very proud of Gemma in all that she has achieved in the last few years. Returning to work as a nurse has been a huge milestone for Gemma. We all love her dearly and I personally feel very privileged to call her my best friend. To her friends and family, Gemma is a true inspiration; she has maintained a positive attitude throughout. Gemma was given the worst possible news 10 years ago but she has never given up hope of recovery and look where we are now. After a break from organising the festival so she could return to work, we are now back and hoping for our best year yet!"
---
VENUE: EXETER PHOENIX