This event has passed.
Gary Numan
Category
Other Information
Standing
Book Now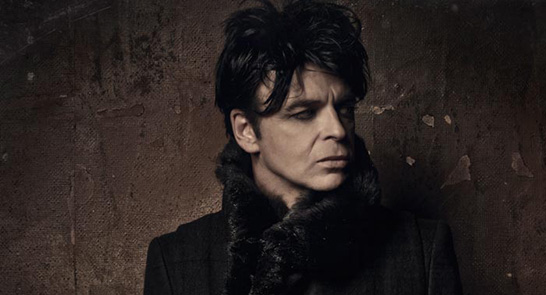 Gary Numan
*Please note that there is a £1.25 booking fee per transaction
Gary Numan
Support from Roman Remains
Gary Numan is a truly unique artist. He is back in black and ready to darken Exeter and England once again. Numan has influenced everyone from Trent Reznor to Prince to The Prodigy to Afrika Bambaataa to name a few.
Admiration comes from all corners of the music industry with David Bowie saying he has 'has written a couple of the finest things in British pop' while Marilyn Manson states that he 'pioneered electronic dance music' and Numan's own contemporaries hold him in the highest regard with Devo stating that 'The Pleasure Principle is so original and cool and ground breaking … it still sounds great today.' Industrial metallers, Fear Factory also paid homage with a brilliant cover of Cars that sees Numan make a cameo in the video and on the song itself.
Never one to let the past remain his legacy, Gary released his 22nd album Splinter at the end of 2013. Described by Filter Magazine as 'mechanized, sci-fi mini-operas… awesomely grandiose' it's considered to be one of the best albums he has ever produced.
Gary Numan's new tour will feature highlights from Splinter as well as a rich selection of material from his extensive back catalogue. Recent anthems like The Fall and A Prayer For The Unborn plus the classics, Down In The Park, Metal, Are Friends Electric and of course, Cars will all be there, live and in living (dark) colour!
Combine Gary Numan's incredible collection of songs with his larger than life stage presence and you know you're in for a memorable night.
'Godfather of all electronic music.' NME
'Vitally important and a huge inspiration … I see me doing what I learned from him.' TRENT REZNOR