This event has passed.
Fruitvale Station (15)
Category
Book Now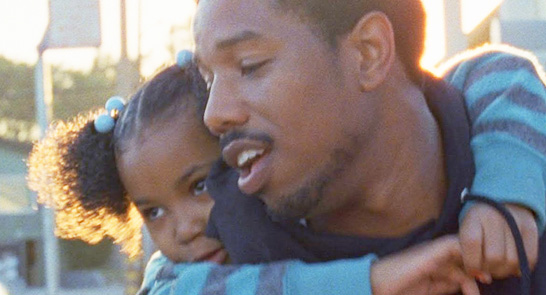 Fruitvale Station (15)
*Please note that there is a £1.25 booking fee per transaction
Fruitvale Station (15)
USA, 2013, 85mins. Dir. Ryan Coogler
Included in the prestigious Un Certain Regard section of the official selection at Cannes and winner of the Grand Jury Prize at Sundance 201, Fruitvale Station, based on a true story, recounts the last twelve hours of the day in the life of young 22-year-old San Francisco Bay Area resident Oscar Grant.
Moments after New Year's Day 2009, he was shot by a policeman at the Fruitvale train station after an altercation. The policeman, whose actions were captured on numerous mobile phone videos, claimed he mistook his gun for his taser; he eventually went to prison but the damage was done and Grant (father of a four-year-old girl) died the next morning.
His death led to local protests and a national discussion but the specifics of the life lost were largely ignored. An impressive debut feature by writer/director Ryan Coogler, who together with newcomer lead Michael B Jordan who takes on the role of Oscar with restraint and pathos, delivers a drama of emotional political weight.
Director Ryan Coogler makes an extraordinary directorial debut, skillfully realising this devastating story and presenting a captivating slice-of-life of an African-American man. Fruitvale offers a barometer reading on the state of humanity in American society today.
'Hugely poignant' ????
DAILY MAIL
?????
NEW YORK TIMES