This event has passed.
Flamenco fusion with duo
Category
Book Now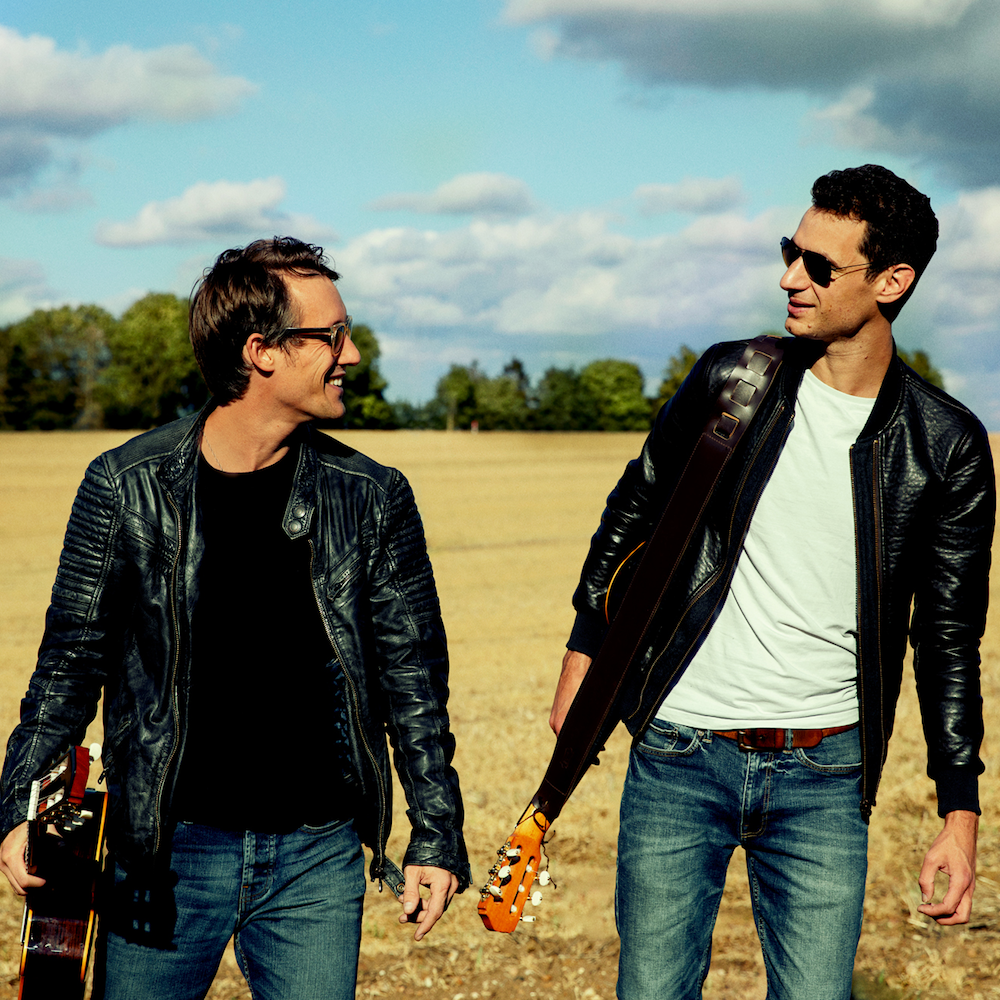 Flamenco fusion with duo
Ben Bruant and Will Cashel are duo – playing 'songs you know in ways you probably don't' in a style fusing flamenco, pop and classical music.
Ben was born in Le Havre in France and studied at the National Conservatory in Paris before moving to London. Will, born in Bath, England, won a scholarship to the Purcell School of Music at 13 before gaining a place at the Royal Northern College of Music.
They met and formed duo in 2011 while studying at the Royal Academy of Music in London.
Together the band has recorded five albums and two EPs and performed to audiences including British and European royalty and at Liverpool Philharmonic, BBC Good Food Festival, G-Live, Folk on the Dock, Goodwood, Newbury Festival and the F1 Grand Prix. Its music is featured regularly on Scala Radio and on BBC Radio 2 and duo is the house band on Susannah Constantine's My Wardrobe Malfunction podcast.
When lockdown began in March 2020, duo began live streaming gigs which evolved into free weekly performances in the gardens of nominated key and frontline workers to thank them for their amazing work during the pandemic. These 'Gigs In Your Garden' became a huge hit and were featured on BBC Breakfast, Sky News, Jeremy Vine on 5 and in The Times, Mail on Sunday and Evening Standard.
'Gig In Your Garden' the album, inspired by the music played at these events, was released on Demon Records in February 2021.
duo are excited to be bringing their unique and exhilarating style of music for the first time to Exeter Phoenix.
---
STAGE TIMES
Doors time: From 7.30pm
Main act time: 8pm
---
VENUE: STUDIO 1, EXETER PHOENIX
---
This event is an external hire, to contact the hirer see below
---
*Subject to a £1.50 ticketing system charge. We don't charge this to make a profit. Find out more >>