Fiona Irene Graf
Events Temporarily Postponed
Thu 01 Jan 1970 - Thu 01 Jan 1970
Category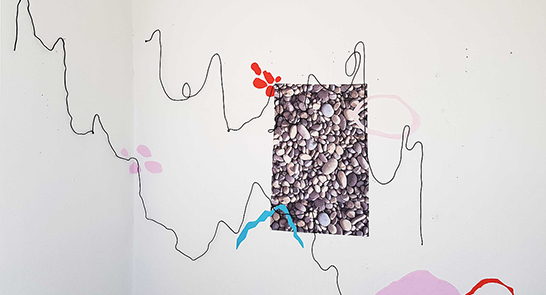 Fiona Irene Graf
EVENTS TEMPORARILY POSTPONED
In response to the developing coronavirus situation in the UK, Exeter Phoenix is currently closed to the public. This is a temporary measure and we are taking this on a month-by-month basis. No events will be taking place during March, and the vast majority of events will be rescheduled for later in the year. We are following government advice and acting in the best interests of our visitors and staff.
Unprecedented closures like this with no confirmed government support will be hugely damaging for charities like Exeter Phoenix and many other sectors. If you are in a position to consider making a donation HERE, we would be extremely grateful.
---
GALLERY333
Fiona Irene Graf
---
Fiona's practice is driven by a deep interest in the character and complexion of the materials she works with. Her ideas are attempts to grasp the essence of those materials, and to get a holistic understanding of their nature.
Instead of using a material in order to fulfil the function of converting a concept into something corporeal, Fiona's work is primarily led by the material, thus it almost becomes the idea in itself. Therefore, the outcome of her working process is highly unpredictable and often very spontaneous.
Fiona is aiming to create situations that enable the viewer to gain an immediate understanding of the compositions as a whole in the direct relation to the spaces they are in. Her works are an essay to explore the confinements of a space, and are concerned with questions of territoriality and the transgression of limits in general. Most recently, her practice increasingly focuses on interactivity and public sphere.
---
VENUE: GALLERY 333, EXETER PHOENIX
An intimate window gallery for micro-installations and sculptural interventions.