Festival of the Spoken Nerd
Category
Book Now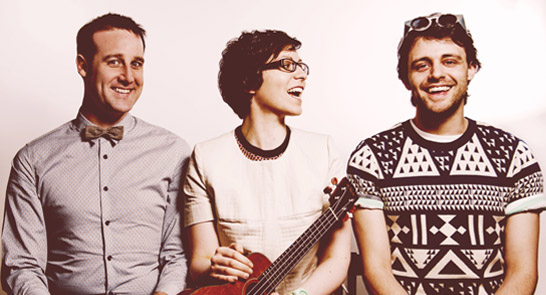 Festival of the Spoken Nerd
Fresh from the Edinburgh Fringe, the sell-out comedy phenomenon is back on tour with a brand new show for the insatiably sci-curious. Whether you loved or loathed the school science lab, Festival of the Spoken Nerd is here to feed your brain, tickle your ribs and light your Bunsen burner.
Stand-up mathematician Matt Parker (BBC2 Things You Need To Know) experiments maestro Steve Mould (BBC1 Britain's Brightest street scientist) and geeky songstress Helen Arney (BBC Radio4 Infinite Monkey Cage) mix astonishing science with statistically significant comedy – and maybe some things that go BANG!
With over a million views on YouTube for their experiments, songs and stand-up, this is your chance to see three of the UK's best (and nerdiest) performers in an unforgettable night of comedy and curiosity. Full Frontal Nerdity guaranteed!
'A riotously funny show about science… brimming with unashamed geekery'
THREE WEEKS
'Charm and perky curiosity is in its DNA'
GUARDIAN
'Don't miss this gem of intelligent fun'
STV EDINBURGH
'Harnesses comedy to highlight what is fun – and funny – about science'
NEW SCIENTIST