Felting: Sculpted Wool Birds
Category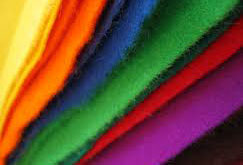 Felting: Sculpted Wool Birds
*Please note that there is a £1.50 fee per transaction

** CANCELLED **
Felting: Sculpted Wool Birds
THREE WEEK COURSE
Over these three weeks you will learn more of the process of working with wet wool to create small sculpted birds. All materials and tools are provided.
Workshop attendees get 10% off all food and hot drinks at the Café Bar
PROFESSIONAL TUTOR
Rosie Race grew up within a family of fine artists from Yorkshire, she then moved to the lush and inspiring hills of Devon to study performance and visual arts at Dartington College; Rosie has had a wide breadth of artistic training.
She now works from her home studio in Totnes. Currently her practice uses natural fibres which she 'wet-sculpts' and hand embellishes into artisan crafts and wearable art.
Venue: Exeter Phoenix