Feed Me: Post-Screening Event
Category
Price
free (booking essential)
Book Now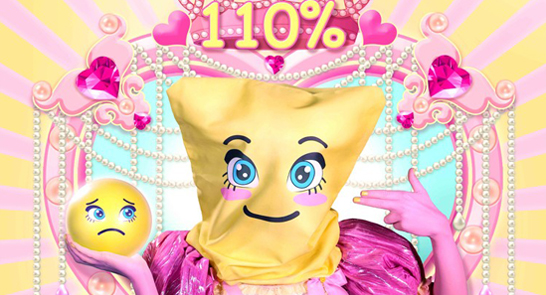 Feed Me: Post-Screening Event
*A note on transaction fees
A small £1.50 fee is added to each transaction. This covers the cost of getting your tickets booked, that's everything from the booking software to card charges. We don't charge this to make a profit.
IMAGE CREDIT: Feed Me, Rachel Maclean, 2015. Image courtesy of FVU
Feed Me: Post-Screening Event
In response to Rachel Maclean's Feed Me, Spacex has invited artist Felicity Shillingford to host a post screening event where you will be able to feed your own appetite (or a friends) for cocktails and fancy dress! Bring your cameras, cash and selfie-sticks to record this binge as you jump between a Sakura flower forest to floating on candy clouds above the streets of Paris with a range of cocktails.
Felicity Shillingford is a visual artist based in Exeter and a member of Preston Street Union. She often repurposes objects and narratives to produce performance, film and installations. Felicity uses humour and playful experiences to explore both the everyday and the taboo.
Venue: Exeter Phoenix