This event has passed.
Faustus
Category
Book Now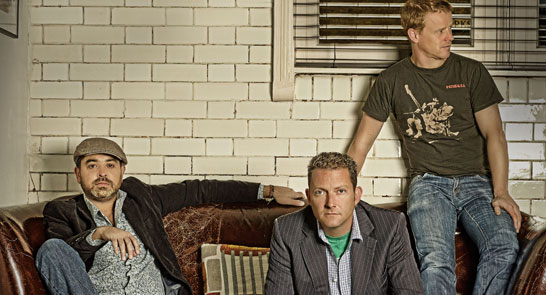 Faustus
*Please note that there is a £1.50 fee per transaction

Faustus
Nominated for the Best Group Award in the BBC Radio 2 Folk Awards and in the wake of the latest album Broken Down Gentlemen, Faustus brings to the stage three of the leading lights of their generation: melodeon player Saul Rose (Waterson;Carthy, Whapweazel, War Horse), Benji Kirkpatrick (Seth Lakeman Band, Bellowhead) and Paul Sartin (Bellowhead, Belshazzar's Feast).
They have a plethora of experience between them, brought together here in a virtuosic display of musicianship and testosterone representing the best in the current vibrant English folk scene. Rooted deeply in the English tradition, in 2007 they received a 75th Anniversary Award from the English Folk Dance and Song Society.
'A distinctive blend of subtlety and attack.' ????
THE GUARDIAN
'The concept? To rescue contemporary folk from the curse of feyness…Bloke-folk!' ????
INDEPENDENT ON SUNDAY
MEAL DEAL AVAILABLE
Pre-order pie and mash when booking your ticket and have your whole evening out covered.
Pie & Mash Meal Deal ticket: £19 (£17) (includes meal and show ticket)
You can select your pie upon arrival. Visit the Pieminister website now to see what's on offer.
Please book at least 24 hours in advance and arrive at least 1 hour before your event is due to start.
VENUE: EXETER PHOENIX AUDITORIUM