This event has passed.
Faustus
Events Temporarily Postponed
Category
Book Now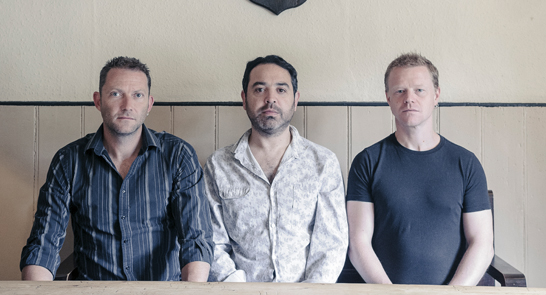 Faustus
*Subject to a £1.50 ticketing system charge. We don't charge this to make a profit. Find out more >>
---
Events Temporarily Postponed
In response to the developing coronavirus situation in the UK, Exeter Phoenix is currently closed to the public. This is a temporary measure and we reviewing this on a month-by-month basis. No events will be taking place during April – the vast majority of events will be rescheduled for later in the year.
Please note that the team are working through rescheduling a very high volume of events, but please rest assured we will be in touch with all ticket holders in due course. Please bear with us during this time.
Unprecedented closures like this with no confirmed government support will be hugely damaging for charities like Exeter Phoenix and many other sectors. If you are in a position to consider making a donation HERE, we would be extremely grateful.
---
Faustus
Faustus, with their trademark powerhouse English folk, have spent much of the past two years researching and writing new material from the poetry of 1860s Lancashire Cotton Famine, resulting in powerful and moving new songs and an already acclaimed 5-track EP, Cotton Lords.
Band members Benji Kirkpatrick (Seth Lakeman Band, Steeleye Span, Bellowhead), Saul Rose (Waterson:Carthy, Eliza Carthy's Wayward Band, Whapweazel) and Paul Sartin (Bellowhead, Belshazzar's Feast) are three of the leading lights of their generation and all deeply rooted in the English tradition.
---
???? – 'One of Britain's outstanding folk bands.'
THE GUARDIAN
???? – 'The concept? To rescue contemporary folk from the curse of feyness… Bloke-folk!… Fans of Led Zep III should take a thoughtful interest.'
INDEPENDENT ON SUNDAY
'Everything that's best in modern traditional music'
ACOUSTIC MAGAZINE
'Dynamically fascinating to watch, entertaining and intriguing'
FOLK & ROOTS
---
VENUE: EXETER PHOENIX, AUDITORIUM