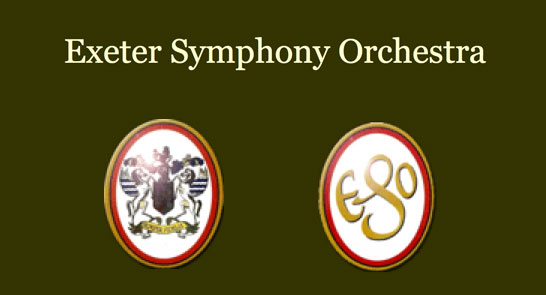 Exeter Symphony Orchestra
Ouverture – 'Cockaigne' – 'In London Town' – Elgar
Premiere of 'Stories of Cornwall and Elsewhere' – Ian Crew
Ouverture Candide – Bernstein
Piano Concerto No 2 in C minor – Rachmaninov
MinJung made her first public recital at the age of eight at Yurin Art Hall in Seoul. At the age of 10 she was selected to be the winner of the Young Artist competition of the Busan Philharmonic Orchestra which led to her first concerto with them – Beethoven Concerto no1. At the age of 13 she had already given recitals in USA, Russia and Zurich. Since then sensitive touch, expressive playing and charismatic charm have led her to perform extensively in USA, Italy, Ukraine and Germany to name but a few. 2011/2012 included winning at the Ernesto Falla piano competition; Beethoven prize in London, and solo recitals in London including Wigmore Hall, Purcell Room, and at the Dartington Summer festival as a personal invitee of Stephen Kovacevich. Numerous awards; masterclasses and playing an immense amount of chamber music have also added to her experience and we look forward to welcoming her tonight in the most beloved of romantic concerti – No.2 in C minor by Sergei Rachmaninov
This November ESO has the pleasure and privilege of premiering a new work by local musician and composer – Ian Crew. It has strong local connections being entitled 'Stories of Cornwall and elsewhere'.
This work was originally composed for string orchestra and taiko drums as a study piece for the Southwest Camerata's first summer course held at Penquite house in Golant,Cornwall, and was first performed in the ethereal setting of the Carnglaze Caverns in August 2011. Ian showed me the work shortly after and my immediate thoughts were – 'it would sound really fine on a full orchestra as well' – and Ian agreed willingly to the immense amount of time and work needed to re-orchestrate it for the ESO, and we are very grateful to him for all this work.
The other two works in the concert are two of the most popular openers to concerts – Elgar's glorious miniature picture of London and another sparkling 5′ explosion by one of those great musicians who seem equally at home as performer,composer and conductor – Leonard Bernstein. 'Be there or be square' springs to mind! Click on links to read more about Ian's piece and also hear these great miniatures.
Under 18s are free with a full paying adult.
VENUE: UNITED REFORM CHURCH, SOUTHERNHAY