?Exeter Phoenix Digital Commissions Premiere
Two Short Nights
Category
Book Now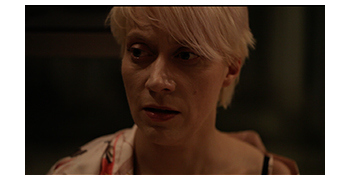 ?Exeter Phoenix Digital Commissions Premiere
*Please note that there is a £1.50 fee per transaction

Exeter Phoenix Digital Commissions Premiere
The festival finale and your chance to experience the premiere of this year's Short Film Commissions created with the support of Exeter Phoenix Digital.
Followed by the Two Short Nights after party.
Taking It On
Dir. Will Halfacree & Andrea Bishop
Nicola Bishop had always helped her Dad on the family farm. They shared an incredible bond through their love of animals, and became a familiar face on the agricultural showing scene. Following the sudden death of her father last year, a 23-year-old Nicola was faced with a tough decision – either give up Curscombe Farm, or take it on.
This observational documentary follows one of the youngest female farmers in the country. There are highs, lows, and never a dull moment in the life of this young woman following her dream.
---
Sunday
Dir. Hebe Sutton
Sunday explores the lack of relationships between family members in modern day life. Following various characters as they go through their separate days, we learn how distant they all are, despite living under one roof. Yet, as the day moves on, we learn of the one last link that keeps them all together, and it is not the traditional Sunday roast dinner.
---
Pine
Dir. Robert Smith
Pine is a light-hearted drama/comedy that follows the story of Elvin; a struggling door salesman who needs a to make a quick buck to relieve him from his dire financial straits. This leads him down a path filled with consequences that could change his life forever.
---
Jab Jab The Biggest Band You've Never Heard Of
Dir. Amanda Whittington
This is the story of Jab Jab, one of Britain's most successful unsigned bands of the 1970s. With their unique fusion of rock, reggae, calypso and funk music, Jab Jab were breaking boundaries. In the pre-digital era, fans were unable to access Jab Jab's music outside their live performances. Until now…
Inspired by the discovery of reel-to-reel recordings, filmmaker Amanda Whittington brings the band back together and documents their story and music. Could they be the biggest band you've never heard of?
---
Cloaned
Dir. Paul Parncutt
An aspiring drama student makes a desperate deal to fund her education. Three decades later an unexpected visitor reveals the true cost of her contract.
VENUE: EXETER PHOENIX AUDITORIUM