Exeter Bloom Community Exhibition
Front Room Phoenix
Thu 01 Jan 1970 - Thu 01 Jan 1970
Category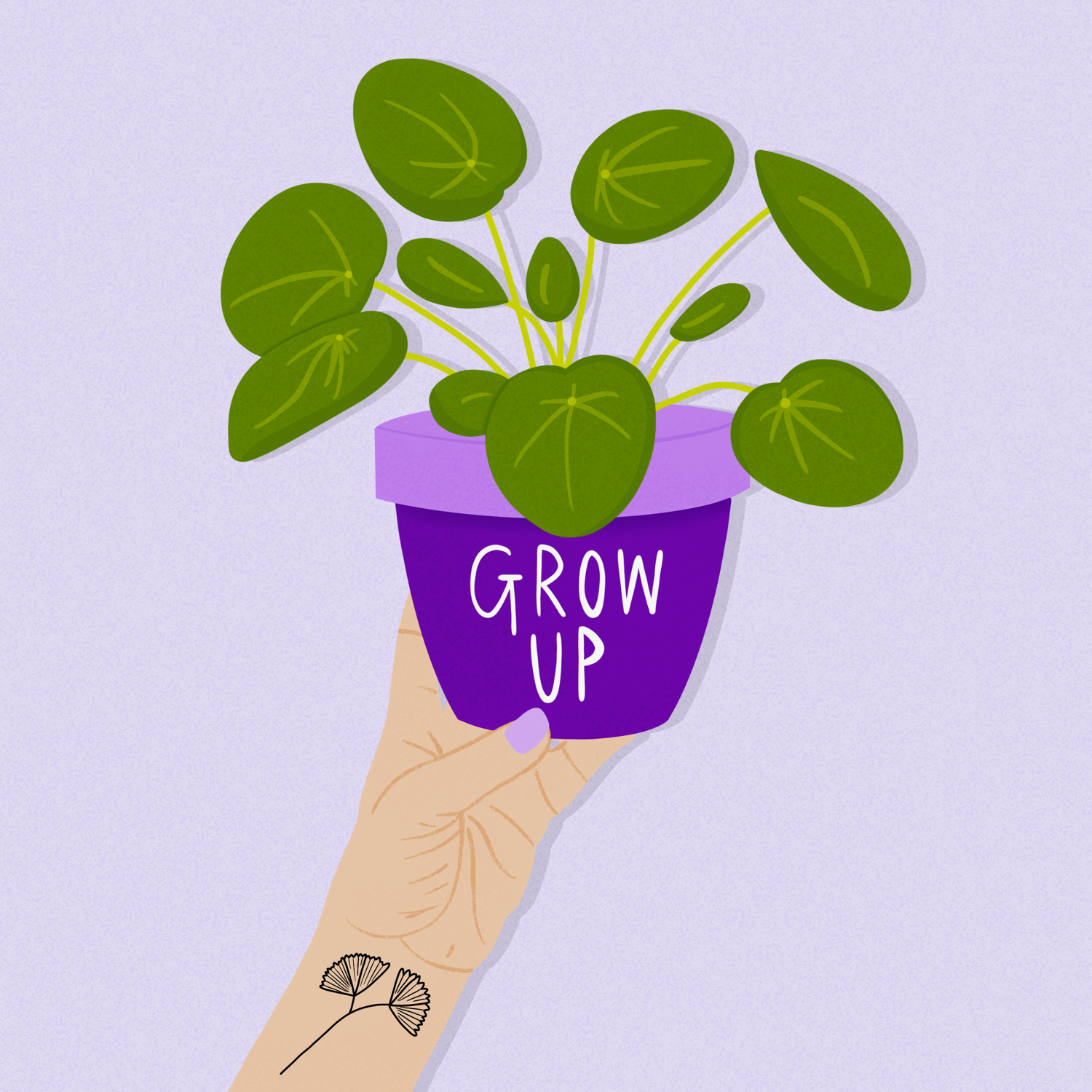 Exeter Bloom Community Exhibition
Welcome to the Exeter Bloom Community Exhibition, part of Bloom 2020 – Exeter's online festival of mental health awareness, presented by Exeter Phoenix.
We are delighted to share this collection of artworks created by the community during lockdown. We hope you enjoy perusing this snapshot into a wide variety of creative undertakings from across the community.
Thank you to everyone who responded to our call out for submissions for helping us spread positivity through art at this time.
It's not too late to add your art to the collection. Please email your submissions to dettie.ellerby@localhost
Exeter Bloom Community Exhibition
If you find it easier, you can also explore the gallery on Facebook here >>
---
"Working From Home" by Abbi Tanton
---
Agi Bosze
---
An acrylic painting of Vernon, France by Amy Borchard
---
Crown and cat creations from Caroline, aged 6
---
Carolyn Ballard
"Just before the Lockdown, I was attending a Botanical Prints workshop at Exeter Phoenix and I have continued to make use of the sunshine to create cyanotype prints of the plants in my garden. I am working on larger prints for submission to the Creative South West, Stay at Home! exhibition due to take place from November 15th to 21st at Birdwood House in Totnes."
---
Charlie Dyer
"I've been developing my illustration skills during lockdown. Using my iPad, I've been inspired by bright colours, nature, girls that are cooler than me and outfits I'd love to wear! All of my work so far can be seen on Instagram: @charliek.illustration"
---
Daisy has been experimenting with oil pastels for the first time.
---
Tropical Brainstorm, inspired by the music of Kirsty MacColl. By Christine Duff, aged 68!
---
Christine Sawyer
"An image of a 3D work I had time to finish during lockdown. It's about climate change, part of a long term series of textile pieces i have been involved with for about 10 years. The title is 'Thaw', and depicts a melting block of ice. Although not directly to do with the Coronavirus pandemic, it's a topical subject which we all have to pay a lot of attention to in the coming years. It is a combination of needlepoint and woven tapestry, in cotton, linen and silk, measuring 20 x 20 x 20 cms."
---
The painting is titled "On The Frontline", gouache and ink on paper, 20 x 30 cm.
David Sawyer
---
Emma Gore Lloyd
My views on lockdown I (gouache) and II (acrylic)
"Since lockdown, I have spent most of my time in the biggest room of the flat, which has two lovely big windows. It's become an office and a studio, as well as a dining room and sitting room. I've had the opportunity to explore painting and drawing and absolutely loved it."
---
A collection of images from the Allen clan.
The youngest of the bunch, Clark has been experimenting with self portrait and water colours.
Polly has been showing him how it's done too, creating chalk frogs and her own watercolour animals and rainbows.
Emily has created a beautiful painting of a rabbit on the horizon, as well as illustrating characters from Stranger Things during these stranger times.
When she's not been sewing face masks, Heather has been showing her support in other ways with a Stay Safe rainbow.
Sarah (19) has been a busy bee, with an inventive rainbow insect.
Kate has been creating mandala illustrations, as well as finding time to knit a beautiful Hero Teddy Bear.
Art comes in all shapes and sizes, and Simon has been finding inspiration in ink with his Still I Rise tattoo, inspired by Maya Angelou's poem.
---
Faye Williams sent in a selection of artworks from her household. Here, we have two piece by Una Williams, aged 6. Playing with colour- gold, green, white, silver and black. Pocket the dragon, straight from Una's imagination! Una also made some little birds with salt dough There are two piece from Nova Williams (11) including her school badge made in salt dough. Faye Williams has created two pieces of art for the exhibition, including one of her own in salt dough.
---
Lumen prints made during lockdown. A buttercup. A daisy. A cyanolumen of a dandelion head.
---
John Fitzsimons: What's Next?
Working in water colour this exploration of social issues that confront the world uses the exposition of the child point of view, encapualted by looking back from an adult life.
---
Alife (11), Jack (8) and Harry (6) came up with the brilliant idea of making a model of the RD&E Hospital in honour of the staff that work there.
---
Florence Lockwood, aged 5 has created a beautiful tropical island, complete with seahorse unicorns.
---
Lucy Patrick: "The Future"
Mixed media and ink on paper. You can find more of Lucy's work on Instagram @lucyartshop
---
'My Rembrandt', by Michael Calver, aged 78
---
Here are some 360 degree views of artworks from Moira White.
---
Oli Kirkham
"These are all self portraits, made in a Neo-expressionist style and an opportunity to test out something I've never pursued before – painting. These painting are made with feeling and creativity and are to be taken as they are. I'm a second year university student, and these pieces portray an insight into the new experience of a student under the circumstances. Many of my peers feel put out by the lack of access to facilities, and these portraits in some way reflect my own displacement, while in isolation."
You can find more of Oli's work on instagram: @olikirkham
---
Thistle and Bee Watercolour by Olivia Harvey, aged 23.
"I've never been particularly into painting but with lots more time on my hands my Mum and I have taken up watercolour painting in the style of artist Elle Smith who has run some great live tutorials over lockdown. This is my favourite and reminds me of summer."
---
Dinosaurs Portishead and Waves by Phil McIntyre
---
A rainbow, by Janaki aged 5
---
The school gates at Redhills Primary School have been beautifully made over by the children still attending lessons. The design is inspired by Kandinsky. The children were helped by Teaching Asst Nikki Bead.
"We hope you like our gates! With love from Redhills Primary school staff and children"
---
Theia Alwyn (6) is a student at St Sidwells School. She loves nature and adores animals, as you can see from these brilliant pieces of art!
---
Nicci Wonnacott, who runs many of the art classes here at Exeter Phoenix, has submitted this delicious rainbow, entitled 'A lockdown birthday for my love'
---
Flowers in bloom at Manor Hotel, Exmouth
---
Edna Jarvis
---
Zoe Barker 'Rainbow'
---
'Aglaonema' by Delane (age 22)
---
Title: Magpies
Medium: Computer
Artist: Antony Pipe, Exeter
---
Charlie Saunders aged 13 – Making A Musketeer Board Game
---
Jo Portingale
"An afternoon whittling my first spoon. This took nearly four hours!Made from Birchwood."
---
Nathan Hughes aged 9 and Charlie Saunders aged 13. Plaster casts of deer hoofprints. We went tracking them, found gorgeous specimens of hoofprints in the field behind our house, dug them up carried them home in a baking tray and filled them with paster. A few days later we carefully peeled the sod away from the hoof casts."
---
Charlie Saunders aged 13 – making a spiral veg plot
---
John Knight
---
Jenni Watters' artwork is called 'What's Outside My Window'
---
M.Y. Mim
'Ghost shopping during quarantine'
---
'We Walked With Our Eyes Closed' and 'Our Covid Journey' from Tess Wiltshire
---
Mixed media and textile by Catherine Owen who is making a series of prayer flags – Prayers For Our Time.
---
A beautiful submission from Minju Hahm and her son Darcy Lee, aged 8. Minju sent us this wonderful message of hope:
"We are from South Korea and this is my son's first time in England. My son is a very positive boy and during the lockdown, our family had a lot of fun together. Lockdown was not a thing we expected, but because of the situation we were able to stick together, trying to be positive, communicating a lot of bright and warm things, and as a result, the bonds between our family members have become quite tight than before. We named our rainbow art: 'HOPE', because although hard times like this, we have faith that this will all end, and once again will be peaceful and rejoicing together hand in hand. Also, we thought that the colorful Rainbow itself stood for 'Hope' in these dark and gloomy times. In our country, butterfly is also a symbol of hope. So there are rainbow-colored butterflies flying over the rainbow."
The image is peppered with references to some of their favourite movies. Which can you spot?
---
Here are some portraits from Charlotte Cooper who is a freelance artist living in Exeter. Alongside these, Charlotte has also been creating Portraits for NHS Heroes, so when they eventually dry, they will be off for their walls. The paintings are called Romantic Self Portrait and The Corona Madonna (The Madonna being my daughter). Both oil on canvas.
---
Em Flint sent us this message:
"I'm taking part in the Recovery Devon Daisy Chain for Mental Health Awareness Week and crocheted these for my window. If you want to join in too, please visit https://www.facebook.com/groups/recoverydevondaisychain"
---
Adam is an I.T. lecturer who has started painted during quarantine. Here's his first experiments with oil painting. You ca