This event has passed.
Elvis McGonagall – CANCELLED
Category
Book Now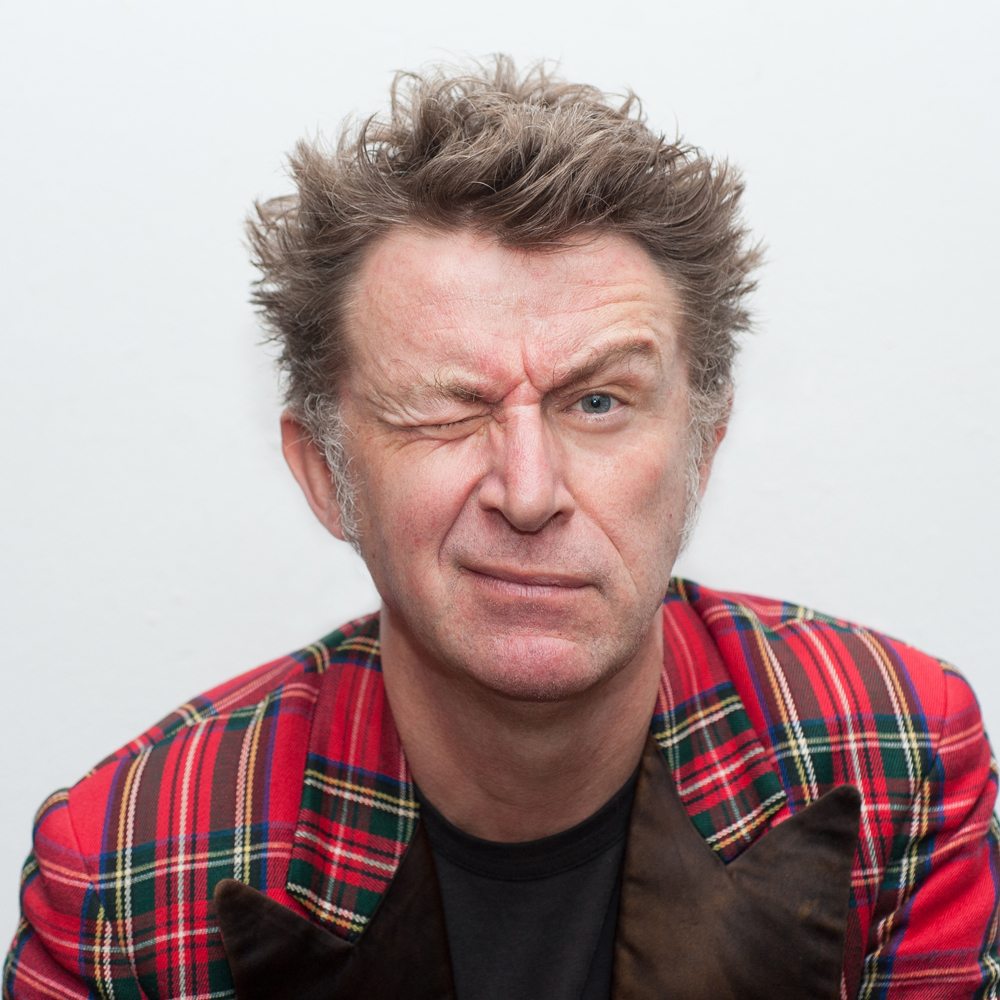 Elvis McGonagall – CANCELLED
Stand-up poet, comedian and broadcaster, armchair revolutionary and walking shortbread tin, Elvis McGonagall resides at The Graceland Caravan Park somewhere in the back of beyond where he scribbles satirical verse whilst drinking malt whisky and listening to Johnny Cash. 
Two series of his sitcom Elvis McGonagall Takes A Look On The Bright Side have been broadcast on BBC Radio 4 where he appears regularly, most recently on Stand-Up Specials: Full Tartan Jacket which was the featured Radio 4 Comedy of the Week podcast and the documentary My Name Is Elvis which featured on Radio 4's Pick of the Week, as well as popping up occasionally on the telly.  
Elvis is the 2006 World Slam Champion, the compere of the Blue Suede Sporran Club and performs at comedy, literary and music festivals, arts centres, cabaret clubs, pubs and dodgy dives up and down the country and abroad.  
He also gigs with his band The Resurrectors; 'an unholy marriage of whisky-soaked, radical stand-up poetry and Caledonian punkabilly rock 'n roll'. The band's debut album Gie It Laldy was released on Bar-Ox Records in 2018. A new EP Burstin' Oot in Fairy Lights is scheduled for release shortly. 
A live recording of his show One Man And His Doggerel is available on Laughing Stock Records and two collections of his poems have been published by Burning Eye Books – Viva Loch Lomond!' (poems from 2003 to 2017) and Complete and Utter Cult! (poems from 2017 to 2020). 
In 2015 Elvis made the Hot 100 – The List magazine's annual run-down of Scotland's hottest cultural contributors – thanks to a combination of dazzling Weltschmerz, anarchic wit and his tailor, Mr Poon Kee of Hong Kong, who does a fine line in tartan dinner jackets.
A deftly witty wordsmith, sharp and subversive but not afraid to be plain daft, Elvis has been spitting his scurrilous diatribes against the powers that be since 2003. And look at the state of the world now. So that's 17 years of futile ranting.
Elvis McGonagall's meteoric rise to glittering showbiz obscurity continues apace – destined perhaps to remain a complete and utter cult but huge in North Korea.
---
'….righteous ire, directed at very deserving targets….McGonagall's verses are shot through with a moral umbrage and rhetorical power'
BRIAN LOGAN, THE GUARDIAN 
'Funny, angry and tightly written … McGonagall combines anger, polish and carefully crafted verse in a way which recalls John Cooper Clarke … If the word 'poetry' is putting you off, get over it.'
SUSAN MANSFIELD, THE SCOTSMAN

 '…where Manchester has John Cooper Clarke, Dundee has Elvis McGonagall… wonderful writing, tack-sharp humour and uncompromising politics… hilarious!'
MARISSA BURGESS, THE LIST
 'funnier than most stand-ups, wittier than most wits Elvis resides in zeitgeist, always passionately pushing the envelope. A class act'
HARDEEP SINGH KOHLI
 'ebullient, intelligent and deeply amusing socio-political satire. Way too much class to be vengeful yet not nearly enough not to rhyme'
MURRAY LACHLAN YOUNG
---
Venue: Auditorium, Exeter Phoenix
---
Image credit: Photographer Anna McCarthy
---
*Subject to a £1.50 ticketing system charge. We don't charge this to make a profit. Find out more >>