This event has passed.
Elizabeth Jardine
Thu 01 Jan 1970 - Thu 01 Jan 1970
Category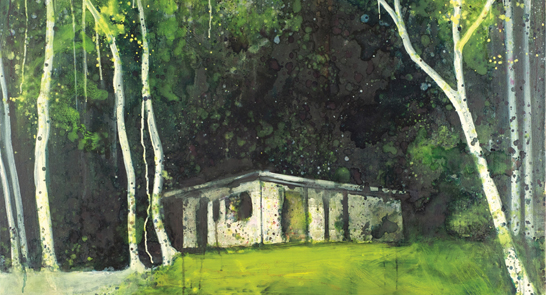 Elizabeth Jardine
Elizabeth Jardine is a British artist who has recently relocated to Exeter from the South East. This new body of work explores the interplay of structural and architectural elements within a nebulous and ambiguous painterly landscape.
Elizabeth's work is concerned with the in-between-space, with limbo and wilderness. She oscillates between negotiating a balance and accepting a dichotomy, reconciling presence and absence, choice and chance, belonging and un-belonging.