This event has passed.
Dope (15)
Alien Nation
Category
Book Now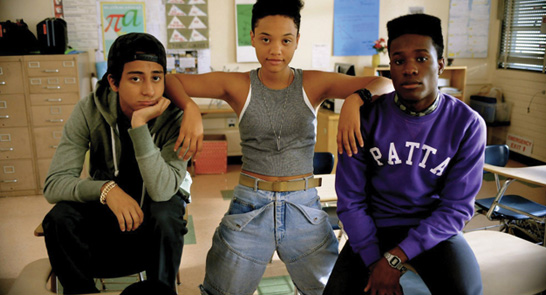 Dope (15)
*Please note that there is a £1.50 fee per transaction
Alien Nation
Fabian's Film presents a season of eight films exploring five subcultural themes: age, class, race, gender and disability. Though each film illustrates themes considered specific to a certain group, their narratives pinpoint the connections to issues which, as a society we can all identify.
Dope (15)
Dir. Rick Famuwyiwa, USA, 103 mins, 2015.
A hit with critics and audience alike at the Sundance Film Festival, Dope tells the story of Malcolm (Shameik Moore), carefully surviving life in a tough neighbourhood in Los Angeles, while juggling college applications, academic interviews, and the SAT.
A chance invitation to an underground party leads him into an adventure that could allow him to go from being a geek, to being dope, to ultimately being himself.
A coming-of-age story set in Inglewood, Director Rick Famuwyiwa offers us a fresh take on the usual clichéd narratives about African American teenagers.
Showing Times: