Dirty Decadence
Thu 01 Jan 1970 - Thu 01 Jan 1970
Category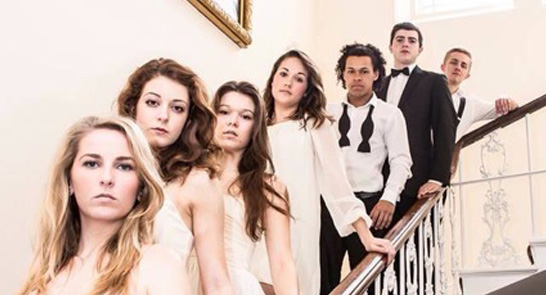 Dirty Decadence

Theatre With Teeth present
Dirty Decadence
Running time: 40 mins
When seven close friends escape to a country estate for a weekend of fun, things begin to fall apart as the group crosses the boundaries of friendship and love.
Dirty Decadence is a modern ballet that indulges the idea of pleasure taking over logic. Taking inspiration from Laura Wade's Posh and Karl Largefeld's drawings of imperialist Russian parties, Theatre With Teeth present a show set to a score of classical music and remixed with dubstep tracks, that creates a vibrant and charged atmosphere.
Tickets
Ignite Festival Ticket Prices: 1 show £7, 2 shows £13, 3 shows £18, 4 shows £22 and 5 shows £25.
Buy online below (multibuy savings will automatically be applied to your basket) or call our box office on 01392 667080.
VENUE: EXETER PHOENIX AUDITORIUM