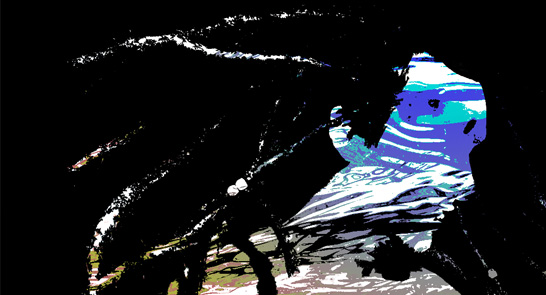 Crave Company

Merlyn Silva / Claudia Palazzo present
Crave Company
Running time: 45 mins
Merlyn and Claudia get the fear; here they try to describe it in another way. The theme of withdrawal influences this exploration in three chapters:
+9
A fifteen minute aural meditation on the themes of distance and anxiety. Journeying from sparse soundscapes to hyperactive rhythms, it merges heavily processed field recordings with meandering electronica.
Solo
A dance about being solo. Claudia looks at her ability to control, to lose control, to be out of control. In a live physical performance born from a lifetime of getting carried away.
mind.full
A look at what it means to 'just be yourself', highlighting the interplay between actually being present, and performing 'being present'. Through investigations into authenticity on the dance floor, the performers lose themselves in music.
It is psychophysical in its approach with an intricate score, demanding physicality and an impulsive, honest and surreal landscape.
Merlyn Silva is an English composer and performer based in Aarhus, Denmark, producing Electronic music with notes of glitch, dub and ambience.
Claudia is a performer and choreographer based in London. She has a Bachelor in Drama from Exeter University and a postgrad from LABAN. She has an interest in what moves people to act and react.
Tickets
Ignite Festival Ticket Prices: 1 show £7, 2 shows £13, 3 shows £18, 4 shows £22 and 5 shows £25.
Buy online below (multibuy savings will automatically be applied to your basket) or call our box office on 01392 667080.
VENUE: EXETER PHOENIX VOODOO LOUNGE