This event has passed.
Comrades (PG)
'+ Introduction From Peter Jewell
Category
Book Now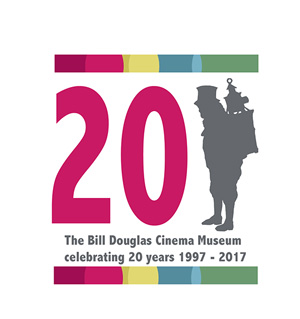 Comrades (PG)
*A note on transaction fees
A small £1.50 fee is added to each transaction. This covers the cost of getting your tickets booked, that's everything from the booking software to card charges. We don't charge this to make a profit.
Comrades (PG)
+ Special Introduction From Phil Wickham and Peter Jewell
Dir. Bill Douglas
UK, 183 mins, 1983
To mark the 20th anniversary of Exeter's Bill Douglas Cinema Museum, curator Phil Wickham, in partnership with Exeter Phoenix, will be hosting a special screening of Bill Douglas' epic. After decades of being rarely seen the film has been rediscovered by audiences in the UK and abroad in the last few years.
Through the pictures of a travelling lanternist, Comrades depicts the story of the Tolpuddle Martyrs, Dorset farm workers who were arrested and transported to Australia in 1834 for trying to improve their conditions by forming an early form of trade union. It stars an ensemble cast including Robin Soans, Imelda Staunton, Phil Davis and Keith Allen alongside established stars such as Vanessa Redgrave.
Cinema Museum curator Phil Wickham will be joined by Peter Jewell, Bill's lifelong friend and collaborator to introduce this moving and relevant film.
Venue: Studio 74, Exeter Phoenix
---
Seeing as you're here…
Did you know that Exeter Phoenix is a charity? We couldn't do what we do without the generosity of our community. Keep creativity thriving in your city and make a donation today >>
---