Cherelle Sappleton: Meet The Artist
Front Room Phoenix
Thu 01 Jan 1970 - Thu 01 Jan 1970
Category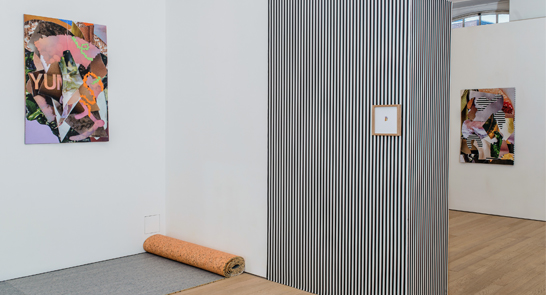 Cherelle Sappleton: Meet The Artist
Front Room Phoenix
Exeter Phoenix may be temporarily closed, but we're not going to let that get in the way of bringing arts and culture to Exeter. Welcome to Front Room Phoenix – our way of beaming online creative activity straight to your sofa! Through Front Room Phoenix we will be sharing information about our selection of virtual events we think you'll love.
Find out more here >>
---
C
herelle Sappleton: Meet The Artist
Cherelle Sappleton's exhibition Among Other Things is currently installed in our gallery. With the building closed, we wanted to bring you a way to experience the exhibition online and engage with this brilliant show.
During lockdown, we were going to host an artist's talk with artist Cherelle Sappleton. Instead, our curator Matt has worked with Cherelle to create several ways you can see work from the exhibition, find out more and get a behind-the-scenes from the comfort of your own home.
If you didn't have a chance to visit the exhibition before we had to close our doors, now you can!
---
---
About Charelle Sappleton
Exeter Phoenix is pleased to present Among Other Things, a solo exhibition by London based artist Cherelle Sappleton whose practice centres on an exploration of photographic media, with an interest in feminist agendas and performance, utilising abstraction and surrealist aesthetics. Seeking alternative ways to address the problems she identifies with representing 'blackness' and the (female) body as an artist, her work is grounded in processes of collage and abstraction, which are used to explore and respond to issues of representation, agency and the materiality of photographic imagery.
---
VENUE: ONLINE