Chantel McGregor
Junkyard Angels
Category
Other Information
Standing
Book Now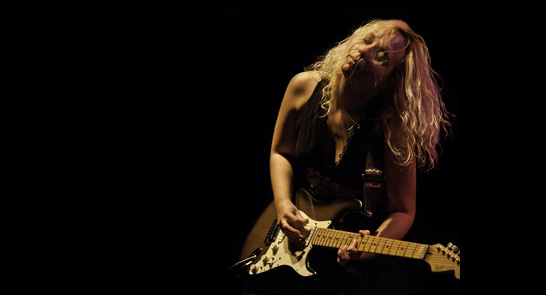 Chantel McGregor
*Subject to a £1 ticketing system charge. We don't charge this to make a profit. Find out more >

Chantel McGregor
+ Junkyard Angels
The Blues came calling first, but rock was always waiting around the corner. Well it would be, wouldn't it? Coming from the deep south, it was inevitable, but living in the deep south of a major Yorkshire city, there's a gritty hard edge to life!
A female guitar prodigy, Chantel was told by a major label that she had a "great voice, but girls don't play guitar like that!" Wisely ignoring their comments, she enrolled at the Leeds College of Music and became the first student in the college's history, to achieve a 100% pass mark at BTEC, with 18 distinctions. Chantel then pursued further education and left with a First Class Honours degree in Popular Music and a coveted prize, the college's musician of the year award.
Chantel released her highly anticipated new album, Lose Control, in October 2015 on her independent boutique label Tis Rock Music, this being the follow up to her critically acclaimed 2011 debut album, Like No Other.
After years of touring and festival appearances, Chantel returned with a vengeance with ten new songs that not only salutes contemporary rock, but shows her gradual transition from conventional Blues to a harder, bigger and bolder rock sound with progressive influences.
The single, Take The Power, from her latest album, was playlisted for 5 weeks on Planet Rock radio.
Chantel is currently writing for her third album, debuting some of the new tracks on her 2018 tour which is currently taking place throughout the UK and Europe.
Venue: Exeter Phoenix Auditorium