This event has passed.
Cancer Bats and Idiom
Category
Book Now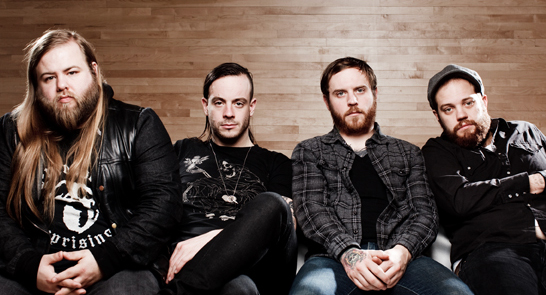 Cancer Bats and Idiom

Cancer Bats
After supporting Enter Shikari on their 2012 tour, Canada's favourite good-time metallers Cancer Bats have announced that they will be returning to the UK for a mammoth headline tour in March 2013, which will see them playing here, at Exeter Phoenix.
To say that the tour with Enter Shikari has been a success would be a gross understatement. The band saw a packed out Roundhouse erupt into a human whirlpool of hyped up moshers and sweaty flailing limbs in response to an relentless collection of Cancer Bats' finest.
The band will also be marking this event with a re-release of this year's Dead Set On Living. This deluxe edition will include 3 unheard tracks and the Bat Sabbath EP, which features studio recorded song's from their infamous Bat Sabbath set, first performed at Sonisphere 2011.
2012 has been an incredible year for the Bats, having released what has been hailed as their finest record and committing themselves to the road. Their fan base is ever growing and playing live has become as natural as the skin they live in.
Idiom
Exeter four-piece Idiom were at the forefront of the welcomed 2009 rock-rap revival. Formed in Devon in 2005, the hard-working collective take influence from bands as diverse and eclectic as Incubus, Rage Against The Machine, SiKth, System Of A Down and Deftones.
The group have self-released two EPs through their own Dirt Track label, both produced by former Dub War members Jeff and Ginge at the Not In Pill Studios in Newport, Wales.
VENUE: EXETER PHOENIX AUDITORIUM