This event has passed.
Brief Encounter (PG)
BFI LOVE
Category
Book Now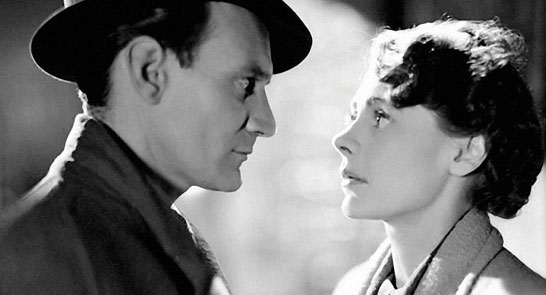 Brief Encounter (PG)
*Please note that there is a £1.50 fee per transaction
BFI LOVE
BFI Love is a major new project that will re-kindle audience passions for film's most enduring love stories in a UK-wide celebration of 1,000s of film events at 100s of cinemas. Exeter's new independent cinema Studio 74 will be taking part with a host of seductive screenings and special events designed to get your heart beating fast. #BFIlove
Brief Encounter (PG)
UK, 1945, 86 mins. Dir. David Lean
Two strangers thrown together by a chance meeting on a train station platform. Realistically-honest and unsentimental, this was love in the '40s. Will they, won't they? Enhanced by unglamorous locations, rain-slicked streets and dark train passageways, Brief Encounter explores the thrill, pain, and tenderness of an illicit romance and is just a powerful today as it was 70 years ago.
Special Film Events
Step in to our 1940s photo booth created by The Vintage Wedding Photographer and recreate the iconic scenes from BRIEF ENCOUNTER. 1940's Meal Deal Ticket – Traditional Lancashire Hot pot served lovingly from our café bar before the film.
VENUE: STUDIO 74