This event has passed.
Blue Velvet (18)
BFI Love
Category
Book Now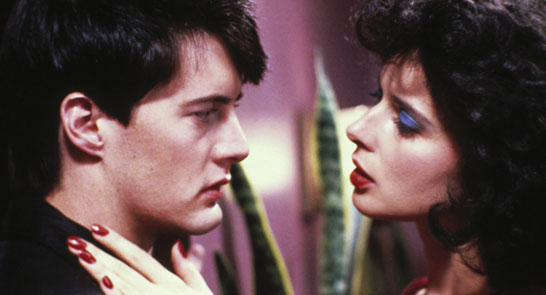 Blue Velvet (18)
*Please note that there is a £1.50 fee per transaction
BFI Love is a major new project that will re-kindle audience passions for film's most enduring love stories in a UK-wide celebration of 1,000s of film events at 100s of cinemas.
Exeter's new independent cinema Studio 74 will be taking part with a host of seductive screenings and special events designed to get your heart beating fast.
#BFIlove
Blue Velvet (18)
1986, 120 mins. Dir. David Lynch.
Weighted with deadpan irony yet layered with raw emotional realism, Blue Velvet weaves a narrative of crime, voyeurism and sexual perversion to challenge your conceptions of what constitutes a love story.
Characteristically dark and disturbing, Lynch's erotically charged exploration of a dysfunctional relationship sees college student Jeffery Beaumont stumble into a twisted love affair with nightclub act Dorothy (Isabella Rosselini) and her sadistic gangster partner Frank (Dennis Hopper).
A divisive critical release in the 80s, Blue Velvet has since developed cult status and is regularly noted as Lynch's finest work to date. The film presents an intricate masterpiece of psychological mystery and sadomasochism as Jeffery becomes entangled in Dorothy and Frank's bizarre sexual encounters.
Special Film Events
Our complimentary Blue Velvet Cupcakes will be available for ticket holders. Indulge yourself with this special take on classic red velvet cakes.
Keep your eyes peeled for the severed ears hidden around Studio 74. Pick up an ear to pick up a prize!
VENUE: Studio 74