Blood Feud (18)
Category
Price
£7* (£6* for members of Italian Cultural Association)
Book Now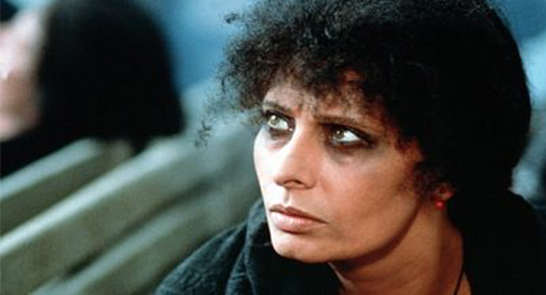 Blood Feud (18)
*Subject to a £1 ticketing system charge. We don't charge this to make a profit. Find out more >>

BLOOD FEUD (18)
Fatto di sangue fra due uomini per causa di una vedova, si sospettano moventi politici
Dir. Lina WERTMÜLLER
Italy, 124 mins. 1978,
Italian with English subtitles.
Please note, there will be no adverts before this screening.
---
The Sicilian Mafia have killed the husband of Titina Paterno (Sophia Loren). In the aftermath of the tragedy, Titina finds herself torn between the romantic advances of two men: determined attorney Rosario Maria Spallone (Marcello Mastroianni) and low-rent criminal Nick Sanmichele (Giancarlo Giannini). As the love triangle heats up, the widow tries her best to keep her romantic escapades under the covers. This Italian drama is set during the fascists' rise to power in pre-World War II Italy.
Trailblazing director Lena Wertmüller was the first woman nominated for an Academy award for her film Seven Beauties.
This screening will include a short introduction by Associate Professor Danielle Hipkins- Italian Film Studies, University of Exeter and is hosted in partnership with The Italian Cultural Association Exeter.
VENUE: STUDIO 74, EXETER PHOENIX