This event has passed.
Blancanieves (12A)
Category
Book Now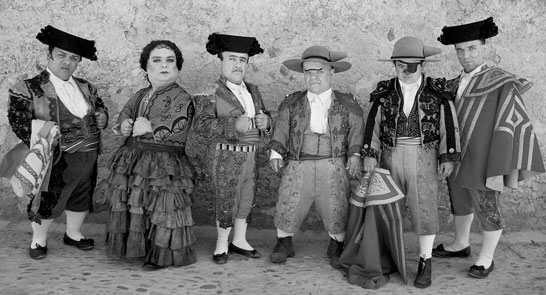 Blancanieves (12A)

Our apologies but we have had to cancel the 3.30pm screening of this film today.
Meal Deal available with this film:
ENJOY THE FILM PLUS A SPANISH STYLE MEAL FOR JUST £12.50 (£11.50). To book call 01392 667080 (must be booked at least 2 days before event, subject to availability. For terms and conditions, click here).
BLANCANIEVES
Spain/France/Belgium, 2012, 104mins. Dir. Pablo Berger
'Once upon a time there was a little girl who had never known her mother. She learned the art of her father, a famous bullfighter, but was hated by her evil stepmother. One day she ran away with a troupe of dwarves, and became a legend.'
Set in southern Spain during the 1920's and based on the fairy tales of the Brothers Grimm, Blancanieves is a full-bodied tribute to silent films.
 'Magical and utterly distinctive.' SILENT LONDON
VENUE: EXETER PHOENIX AUDITORIUM