This event has passed.
Black Honey
'+ Freak
Category
Book Now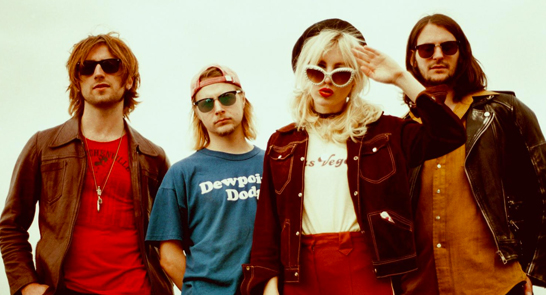 Black Honey
*A note on transaction fees
A small £1.50 fee is added to each transaction. This covers the cost of getting your tickets booked, that's everything from the booking software to card charges. We don't charge this to make a profit.
Black Honey
+ Freak
A confidence seeps out of Black Honey's new single Somebody Better from its very first bar. That sky-reaching guitar; those pulverising smacks of a floor tom – there's no hanging about this time.
With their biggest UK tour yet coming up, and a new lynchpin to build towering live sets around, there really is nothing capable of standing in the way of Black Honey.
Venue: Exeter Phoenix Voodoo Lounge