This event has passed.
Birds Without Names
Japanese Film Season
Category
Book Now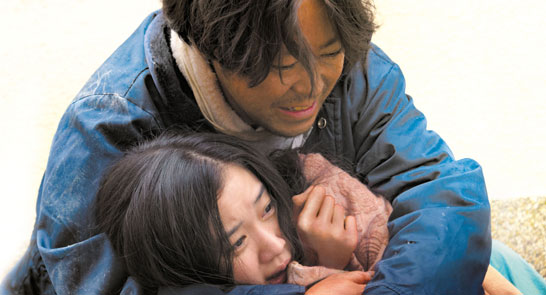 Birds Without Names
*Subject to a £1 ticketing system charge. We don't charge this to make a profit. Find out more >>
Japan Touring Film Programme 2018
(Un)true Colours – Secrets and Lies in Japanese Cinema
Everybody has once told a lie or kept something hidden from others. Whether for good intentions or otherwise, it is a fundamental and intriguing aspect of human nature which has provided inspiration to countless storytellers and filmmakers.
With diverse cinematic voices, The Japan Foundation Touring Film Programme 2018 features some of the best examples of cinema from Japan and will look at how the country's filmmakers have been drawn to portraying the "(un)true" colours of human nature. The twists and turns of life portrayed in the programme are at times heart-rending, at other times hilarious, but always enthralling.
Specially commissioned programme notes will be available at each screening.
Birds Without Names
Japan Now Special Strand
Showing Times
Directed by Kazuya Shiraishi, 2017, 123 minutes, English subtitles
Towako lives with Jinji, 15 years her senior, an uncouth man she doesn't love. Despite Jinji's selfless devotion Towako never gives anything in return. Instead, Towako cannot forget her ex-boyfriend Kurosakai (Yutaka Takenouchi) and even sleeps with other men who evoke memories of him. One day a policeman arrives at her door, revealing that Kurosaki has been missing for five years.
A gripping adaptation of Mahokaru Numata's award-winning mystery novel and featuring sublime performances by leads Yu Aoi and Sadawo Abe, Kazuya Shiraishi masterfully directs this visceral tale of lust and redemption following the twisted and loveless relationships.



Venue: Studio 74, Exeter Phoenix