Best of Iris 2017 (15)
LGBT+ Short Film Programme
Category
Book Now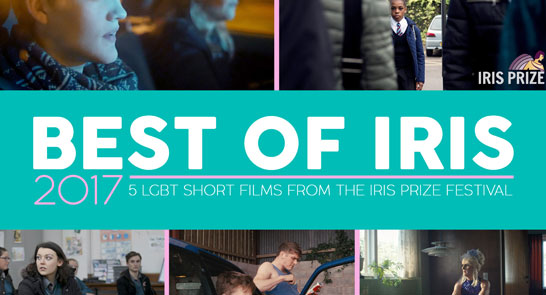 Best of Iris 2017 (15)

Best Of IRIS 2017 (15)
LGBT+ Short Film Programme
Various, 95mins, 2017, Short Film Programme
PART OF OUR CINE QUEER SEASON, IN PARTNERSHIP WITH EXETER PRIDE
Exeter Phoenix and Exeter Pride present a celebration of Love, Life and LGBT+ in this new film season.
As part of Exeter Pride 2018's day time events we are screening the Best of Iris Short Film Programme 2017, a special selection from world's largest LGBT+ short film prize, representing the breadth of LGBT+ storytelling here in the UK and internationally.
Lily (15)
Winner – Iris Prize Youth Award
Director: Graham Cantwell, Ireland, 22 mins
Together, best friends Lily and Simon navigate the treacherous waters of school life, but when a misunderstanding with the beautiful and popular Violet leads to a vicious attack, Lily is faced with the greatest challenge of her young life.
Eté (One Summer) (15)
Highly Commended – Best British Short
Director: Gregory Oke, UK, 19 mins
Set in the idyllic green hills of Herefordshire, against a soundtrack of vintage French rock, One Summer tells the story a frustrated young sheep shearer and his growing attraction to a colleague.
We Love Moses (15)
Winner – Best British Short
Director: Dionne Edwards, UK, 19 Mins
When Ella was 12, she had her first fight. And when she was 12, she discovered sex. Years later, Ella reflects on how her obsession with her brother's best friend Moses left her with a secret she still carries.
Odd Job Man (12A)
Highly Commended – Iris Prize
Director: Marianne Blicher, Denmark, 22 mins
The story of an older man who gets fired from his job and is promptly left by his wife. His search for new opportunities takes him into a sparkling and colourful world of drag queens and cabaret, but does he dare to seize the moment and pursue a dusty dream?
Mother Knows Best (Mamma Vet Bäst) (15)
Winner – Iris Prize
Director: Mikael Bundsen, Sweden, 13 mins
After introducing her to his boyfriend, an anxious teenager faces the awkward car journey home with his mother. Filmed in one continuous take, the conversation that follows is funny, uncomfortable and touching in equal measure.
**Please be aware that for this screening we will not be showing adverts before feature, please arrive promptly for the film start time.
Venue: Studio 74, Exeter Phoenix