This event has passed.
Belshazzar's Feast
Category
Book Now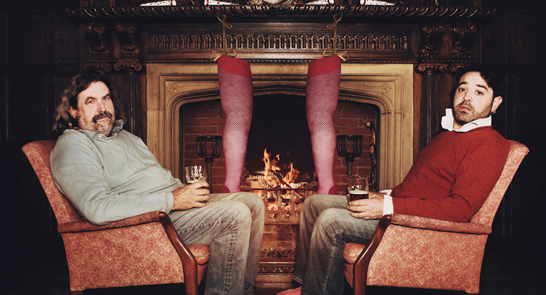 Belshazzar's Feast
*A note on transaction fees
A small £1.50 fee is added to each transaction. This covers the cost of getting your tickets booked, that's everything from the booking software to card charges. We don't charge this to make a profit.
Belshazzar's Feast
On tour with a Christmas-themed show that mixes traditional folk music, seasonal material, added to their usual touch of classical and jazz, with a bit of pop and music hall, all topped off with lashings of wry humour. Paul Sartin (of Bellowhead and Faustus) and Paul Hutchinson (of Hoover The Dog) together wow audiences across the UK with their eclectic and eccentric mix of tunes and between songs chat that always sends audiences home with smiles on their faces.
'Their music is breathtaking and wickedly inventive and the between-tunes interchange as intelligent and hilarious as the music.'
Mike Harding, previously of BBC Radio 2 Folk Show
Venue: Exeter Phoenix
Save