This event has passed.
Bars and Melody
Category
Other Information
Standing
Book Now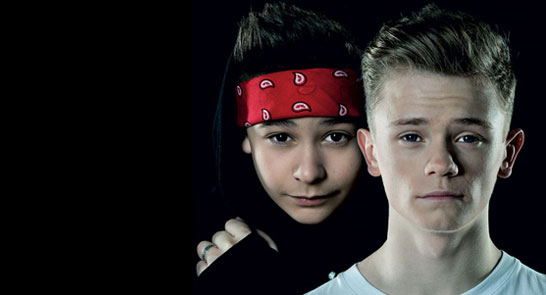 Bars and Melody
*Please note that there is a £1.50 fee per transaction
Bars and Melody
Bars and Melody, Leondre Devries (14) and Charlie Lenehan (16), are two musicians from the UK that infuse hip hop , RnB and pop.
The band shot to fame in 2014 when they appeared on Britain's Got Talent and Simon Cowell pressed his golden buzzer for them.
As soon as the TV show finished, Bars and Melody signed a one single deal with SYCO records and released their debut single Hopeful which entered the charts at number 5.
Since the release of Hopeful Charlie and Leondre haven't stopped. They have played numerous sold out gigs in the UK, flown to America to appear on The Ellen Show and even spent two weeks in Australia as ambassadors for the Princess Diana anti-bullying trust.
Since the start of 2015 the guys have been busy putting the finishing touches to their debut album which will be released worldwide later in 2015. March and April saw the band perform on a sold headline tour in the UK. They are also played at the We Day event in Wembley and Seattle in the US.
For Bars and Melody this is just the beginning, and who knows where it could end.
VENUE: EXETER PHOENIX AUDITORIUM