This event has passed.
Audio Described Screenings
Category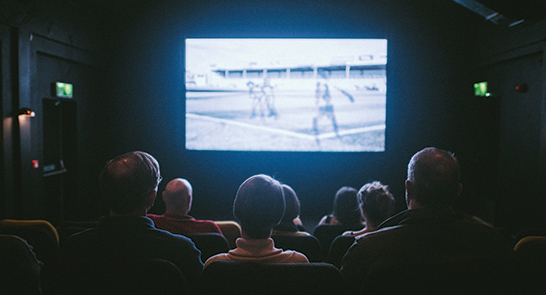 Audio Described Screenings
About Audio Described Screenings
Each season, an audio description track will be available for a selection of our films. Audio description is a service for partially sighted or blind people, and is similar to listening to a cricket or football match on the radio – the action is described to you.
Our cinema is equipped with infrared audio description equipment. The film soundtrack comes through the main cinema speakers in the usual way, while a recorded narrator explains what's happening on screen through personal headphones.
To reserve an AD headset please email boxoffice@localhost or give us a call on 01392 667080.
Upcoming Audio Described Screenings
Look out for the AD logo on our film pages:
Or find all of our audio described films here >> 
Please note, audio description has to be actively produced by the film's distributors who have to decide to pay someone to write and record the audio description track. Some distributors (Warner Brothers for example) have a policy of providing an audio description track (and subtitles) for all their films. Other distributors may never provide this service.
Find Out More About Accessible Events
If you would like to sign up to our accessible mailing list, please enter your email address below:
[contact-form-7 id="18550″ title="Accessible Screening Sign Up"]
Find out more about accessibility here >>