This event has passed.
Artist's Talk: Sarah Bennett
Category
Book Now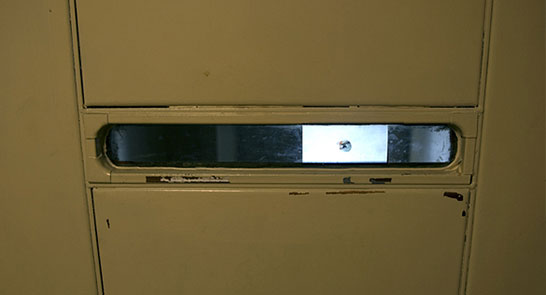 Artist's Talk: Sarah Bennett

The Associate Professor in Fine Art at Plymouth University will talk about her practice, which often explores issues around institutional sites, such as former psychiatric institutions, schools, courts and religious buildings: their architecture and systems – including how these systems change as the buildings take on new roles and identities.
Recent project Institutional Traits, forms an on-going series of portraits of employee photo identity cards that are scanned and enlarged to show a continuous interaction between security systems and the work place. Other projects include Reformation, an investigation into The Devon County Pauper Lunatic Asylum in Exminster. Considering the building's redevelopment from a place of exclusion into an exclusive development, the artist documented 'wall-wounds', marks left by door handles over time, which had repeatedly hit against the interior of the building.
WEBSITE: WWW.SARAHBENNETT.ORG.UK