This event has passed.
Artist's Talk: Mark Leahy
Category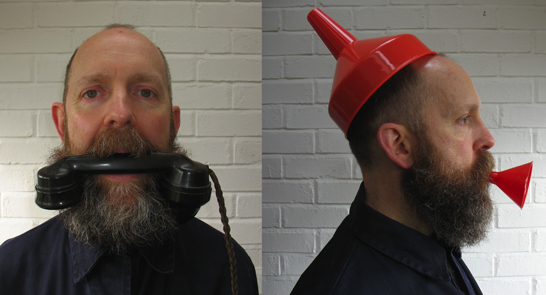 Artist's Talk: Mark Leahy
*Please note that there is a £1.50 fee per transaction
The Last Wednesday Series
A series of artists' talks in association with Exeter College's Centre for Creative Industries. Limited places available to the public.
Mark Leahy
Point – Listen – Say
This presentation will look at an intersection of questions around voice, speaking, showing, and telling. Whose words are these I hear? How does operating across media and mediation impact on a sense of self? Looking over a number of projects, Mark Leahy's presentation  will link writing, digital text generation, voice recognition software and live performance.
Mark Leahy is a writer and artist operating among textual practices, performance, and live art. He works with the body as sensing and as affected, using language, models of perception, and objects of everyday use. Including spoken word, task-based actions, and song his performances address the body as a site of inscription and mediation. Recent performances include 'answering machine' forExperimentica14 at Chapter Cardiff (Nov 2014) and 'flat-head self-tapping' for From Devon with Love at Barbican, Plymouth (Jan 2015).