This event has passed.
Artists Talk: Hans Kellett (Princessin Hans)
Category
Book Now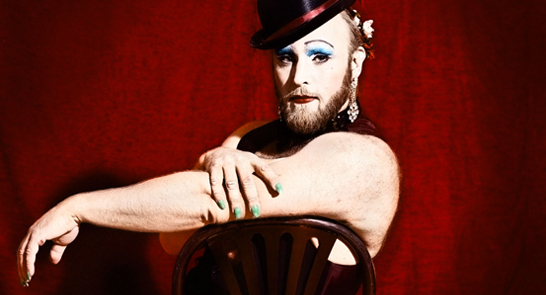 Artists Talk: Hans Kellett (Princessin Hans)
*A note on transaction fees
A small £1.50 fee is added to each transaction. This covers the cost of getting your tickets booked, that's everything from the booking software to card charges. We don't charge this to make a profit.
Artists Talk: Hans Kellett (Princessin Hans)
New Zealand-born Hans Kellett – best known in his now hometown Berlin as half of the queer punk-chanson band Princessin Hans – gives an insight into the performance format of the Kabarett; a far cry from the associations many have from Bob Fosse's Hollywood movie. The German form of Kabarett has always provided a fertile breeding ground for political satire and even direct resistance. Just one of a group of artistic forms called Kleinkunst (literally the 'Little Arts') it serves as a performance model bridging the gap between high art and popular culture. In this performative lecture, Hans will look back over the history of Kabarett – from it's bloodthirsty roots with Munich's Die Elf Scharfrichter (The Eleven Executioners – 1901) to its contemporary incarnations. Perhaps, in our digitised times, just what is needed to bring raucous, political playfulness back onto the public stage.
You can catch Princessin Hans' participatory work The Song Dispensary as part of Street LAB, a micro festival of live art busking on the city streets during Art Week Exeter.
Commissioned by Exeter Phoenix and Blind Ditch. Supported by Music in Devon Initiative with funding from Exeter City Council and Arts Council England.
Venue: Studio 74, Exeter Phoenix