This event has passed.
Apocalypse Kernow
Exeter Fringe Festival
Category
Book Now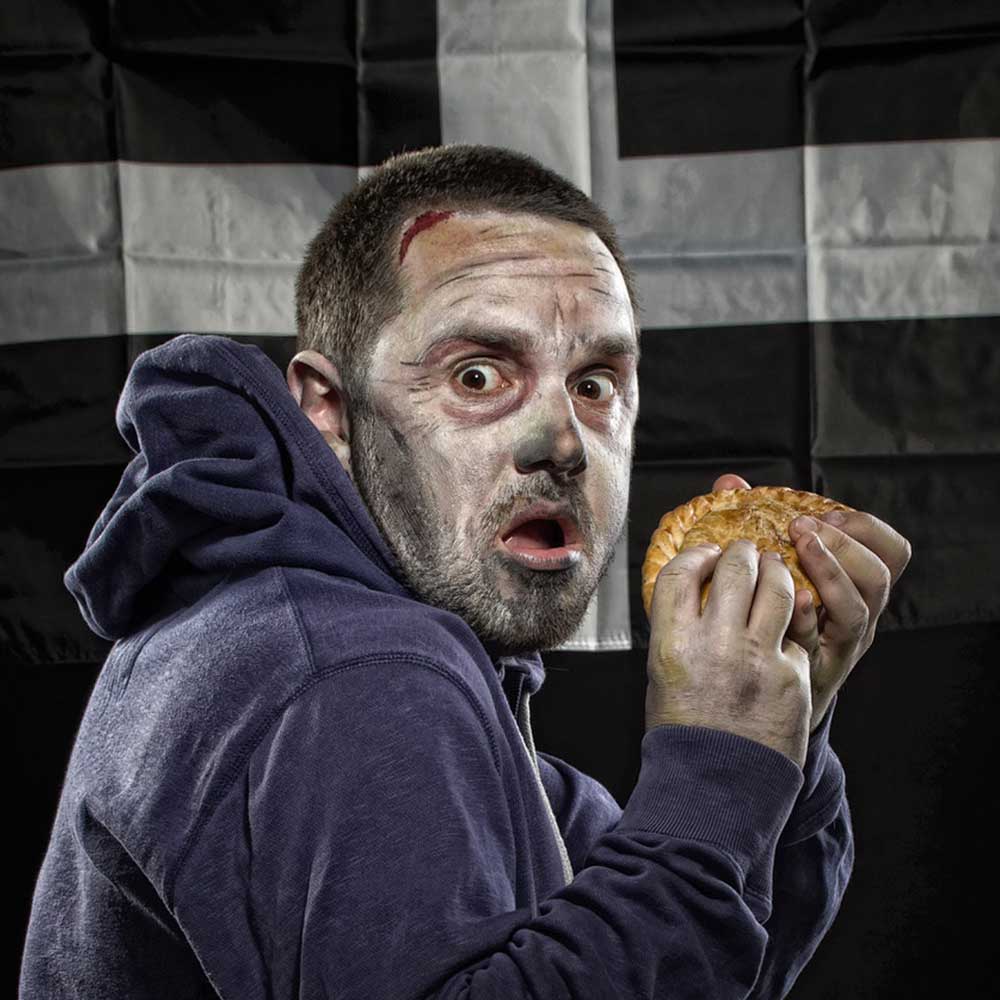 Apocalypse Kernow
OMF Theatre
The story focuses on what brought the zombie disease to Cornwall – it were the pasties, no, that's Devonian propaganda. It moves on to how the Cornish deal with it, well, they don't evacuate to Devon that's for sure. It answers the tough questions like should you murder a zombie eating a cream tea?
Well, only if they go cream first. Then the zombies get rights, they're not zombies see, just people having a hard time. Come on! I bet the government will only intervene once London is affected, that'd be right.
---
'The tongue-in-cheek series of sketches takes a gentle swipe at parish councils, Cornish MPs in the House of Commons, and such local institutions as Trago Mills and the Cornish Times.'
CORNISH TIMES
'A great, little play'
STROUD THEATRE FESTIVAL
---
Age Guidance
12+. It's about a zombie apocalypse after all. If you raise your children on zombie films this won't scare them any more than they already are.
Warning: People from Devon, particularly Tavistock, may find some elements offensive to their cultural heritage, for example the show accurately describes the right way to make a cream tea; JAM FIRST.
---
Part of Exeter Fringe Festival | Mon 11 – Sun 17 Oct
Exeter Fringe Festival is making a comeback this October by entertaining audiences and supporting local theatre makers in person. From Mon 11 to Sun 17 Oct, the Exeter Fringe Festival, supported by Exeter Northcott Theatre, will include live performances, running alongside a research and development programme, work in progress showings and panel events. The festival will take place in person, with Covid guidelines in place to ensure safety of audiences and performers.
---
Creative Details
OMF Theatre made its first show in Exeter in 2018. During lockdown OMF Theatre has been making live and audio theatre, been nominated for OnComm award 2021 for this very show, won the Best of BBC Upload 2020 for one of it sketches on its radio show Barmy Nonsense. Look us up on YouTube and Facebook. Greg Winders is the CEO, writer, director of the show. Stephen Winders is his dad, enjoying retirement.
---
VENUE: Studio 1, EXETER PHOENIX
---
*Subject to a £1.50 ticketing system charge. We don't charge this to make a profit. Find out more >>