Aphasia Art
Walkway Gallery
Tue 16 May 2000 - Thu 01 Jan 1970
Category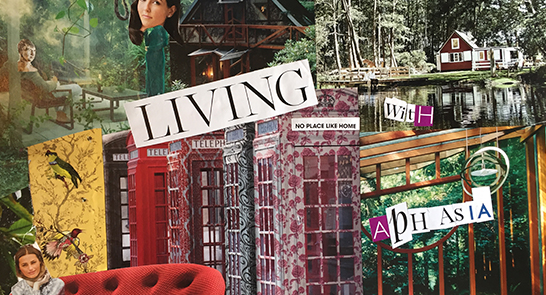 Aphasia Art

Walkway Gallery
Aphasia Art
Living With Aphasia
What would you do if a stroke or head injury robbed you of your ability to communicate? This is aphasia and can leave people unable to speak, understand, read or write. The impact can be devastating affecting confidence and self-identity. It can lead to isolation and depression.
Living with Aphasia, a charity that supports people in Devon, has teamed up with Magic Carpet, an Arts for Health charity, to offer opportunities for expression through creative activities for people living with this condition.
This exhibition showcases some of the amazing ways people with aphasia have expressed themselves through art, rebuilt their confidence and identity whilst making friends and socialising. People with aphasia show us how they can find new means of reconnecting with life, even when they are lost for words.
The exhibition also demonstrates the power of collaborative working of charities to help anyone challenged by health circumstances. For more information visit https://livingwithaphasia.org/ and https://www.magiccarpet-arts.co.uk/home
VENUE: WALKWAY GALLERY, EXETER PHOENIX
Community based exhibitions from local groups, projects and creative activities.