This event has passed.
Antichrist (18)
Category
Other Information
SORRY, SOLD OUT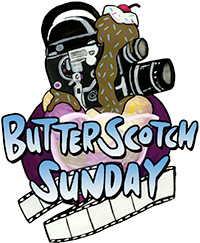 Antichrist (18)
*Please note that there is a £1.50 booking fee per transaction
If you missed your chance to get a ticket for this event, take a look at the rest of the Scandiland film season. You'll find screenings of brilliantly dark and quirky films you never knew existed, immersive cinema experiences under the stars and Scandinavian feasts to indulge yourself in…
Click here to find out more >>
#scandilandfilm
Scandiland:
A Season of Scandinavian and Nordic Cinema
Brought you by Exeter Phoenix. Supported by Film Hub South West and West Midlands, part of the BFI Audience network.
---
Butterscotch Sunday present Antichrist – 7.30pm
Sink with us into the deepest recesses of Lars von Triers' psyche, with a
pop up screening of his bloodied, anguished film, Antichrist. Starting with a trail through the woods, led by Swedish-peruvian singer-songwriter Ulrika- Igraine, the journey will end in an extraordinary setting in which to watch this cult film.
Let chaos reign.
Antichrist (18)
Denmark/Germany/France/Sweden/Italy/Poland, 2009, 108mins. Dir. Lars Von Trier
Antichrist is a 2009 Danish art film written and directed by Lars von Trier, starring Willem Dafoe and Charlotte Gainsbourg. A grieving couple retreat to their cabin in the woods, hoping to repair their broken hearts and troubled marriage. But nature takes its course and things go from bad to worse.
When screened at the Cannes Film Festival four people fainted during the film, while Gainsbourg was awarded the prestigious award for Best Actress.
'A funhouse of terrors that rattles the bones and fizzes the blood'
THE GUARDIAN
Travel information
F1 /F2 Bus to Mincinglake Road. 4 min walk to hut.
Last bus F1 – 22.35, F2 23.05
30 min walk to centre of Exeter
Taxi approx. £5.50
Limited parking available
About Butterscotch Sunday
Butterscotch Sunday is Exeter's independent and intimate pop-up cinema; we are purveyors of whimsy, gravity and butterscotch popcorn. We showcase films that reach outside of the mainstream and dip their toes into the murky tributaries of independent and outsider culture.
About Ulrika-Igraine
Ulrika-Igraine is a Swedish-Peruvian "Devon adopted" songstress and conceptual artist.
Her music heavily references inherited memory and storytelling, with strong ties to traditional Scandinavian and English folk music, yet with her own twist. Taking inspiration from the strong forces of nature, as well as true stories from her own ancestry and unusual fairy tales, Ulrika-Igraine creates a clean yet expressive soundscape with her voice and shruti box.
Ulrika has always enjoyed collaborating with others as a way of broadening horizons and pushing her own creative boundaries; in her native country of Sweden she has been a part of professional theatre productions as well as classical choirs, folk choirs and smaller alternative music projects. In her adoptive county of Devon she has been a part of Exeter's Swedish St Lucia Day celebrations since 2007, and is an active member of several very diverse choirs, while taking the last few years off from her work in the field of conceptual art to focus on song writing and further developing her own unique sound.
VENUE: SYLVANIA HUT, MINCINGLAKE PARK, EXETER